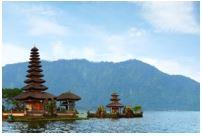 Melbourne is one of the beautiful cities in Australia. It is located on the southern coast of the country. It is the capital of the state of Victoria and the cultural hub of Australia. It is considered to be the most vibrant city in Australia. Try visiting the Melbourne City Centre, the bustling and historic neighbourhood of the city, which gives you entertainments of all sorts. If that is not good enough, shopping in Queen Victoria Market will make you happy. Not just that, Melbourne offers you an array of museums, wildlife parks, and an aquarium, not to mention the breathtaking and serene Yarra Valley and Dandenong Ranges. Besides that, the fact that it is so diverse and vibrant with culture, like in the fields of drama, music, art, and of course literature, makes at a very vibrant city to visit.
Best time to fly from Cagayan De Oro to Melbourne
The busiest month for tourism in Melbourne, Australia is in January, followed by March and July. Prices for hotels and flights will be higher during these months, but you can save plan your trip earlier. If you want to visit this city in less peak season, you can visit it in May as there are less tourist. Also, accommodation and flight will be more affordable than usual.
Main airports available in Cagayan de Oro and Melbourne
Laguindingan Airport - Laguindingan Airport is the main airport in Cagayan de Oro. It serves the area of Cagayan de Oro, Iligan and a few other provinces such as Misamis Oriental, Bukidnon, Lanao del Norteon and Mindanao. It is the second busiest airport in the Philippines and it is classified as a Principal Domestic Airport. This airport is situated around 46 kilometres from the city centre of Cagayan de Oro. The are many airlines that operate in this airport like Cebgo, Cebu Pacific, Royal Air Philippines and Philippines AirAsia. There are many facilities in this airport like shops, ATM machines, restaurants and more. Public transports like taxi are also available. Hence, it will ease you to travel from this airport to your destination.
Melbourne International Airport - Melbourne International Airport (MEL) is the second largest airport in Australia. You can fly to 73 destinations with 39 airlines in scheduled passenger traffic. Qantas is the largest airline here by counting the number of departures with around 695 take-offs planned every week. The second-largest operator from Melbourne International is Virgin Australia. Airbus A380 is the largest aircraft operating here among other big planes such as the Boeing 747 and the Boeing 777. There are many facilities in this airport like shops, ATM machines, restaurants and more. Public transports like taxi are also available. Hence, it will ease you to travel from this airport to your destination.
Climate pattern in Cagayan De Oro and Melbourne
The hottest months in Melbourne are from January to March. During those months the climate is hot with a little rainfall. Melbourne also has slightly muggy months, with moderately humid months on the other side of the year. The least humid month is January and the most humid month in June. Wind in Melbourne is remarkably calm. The windiest month is January, followed by February and March. The best times to visit Melbourne for ideal weather are 29 January to 6 May.
Highlights attractions in Melbourne
Queen Victoria Market - Queen Victoria Market is a 141-year old, large open-air market in Melbourne, Australia. The market is the main landmark of the central business district of Melbourne. It serves as a retail and wholesale hub since the late 1860s. It is spread across two blocks, with one block bound by Victoria Street and the other block bound by Queen Street. This market has everything that you need from a collection of diverse lifestyle, food, and culture including jewellery, speciality goods, handicrafts, fresh produce, clothing, souvenirs, and gourmet foods at the market.
Royal Botanic Gardens - The Royal Botanic of Melbourne are one of the famous tourist attractions in Melbourne. The Royal Botanic Gardens are huge, beautiful, serene, and adorned with many small monuments and pillars. It is home to one of the leading research centres in the space of botany. It is one of the most visited attractions in Melbourne.
Eureka Tower- The Eureka Tower is essentially an apartment building, with quite a view. On the 88 floors of this tower is the best view of Melbourne you will ever get. The Eureka Skydeck 88 is the highest viewpoint within a building in the earth's southern hemisphere. Imagine that. It also has features such as The Terrace and The Edge, which makes you stand on a single piece of glass, 300 meters above the ground. The Eureka Tower offers a perspective of the city you cannot get from anywhere else.