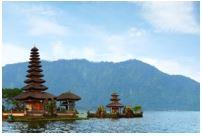 Ho Chi Minh City or the locals still called it as Saigon is the largest city in Vietnam in terms of population. According to the statistic in January 2019, this city has a total population of 8.993 million people. Ho Chi Minh City is known as the economic hub of Vietnam. It is home to most corporate companies as well as national and international banks. Besides that, Ho Chi Minh City is a famous tourist spot because of its ancient architecture, high-rise buildings and religious sites such as temples and pagodas. The visitors can try tasting the famous pork rolls and traditional Vietnamese noodle soup. Besides that, this city is also known as a shopping paradise. The visitors will get high-quality goods at a lower price.
Best time to fly from Cotobato to Ho Chi Minh City
Ho Chi Minh City has two types of seasons which are a dry season and a wet season. The peak season of this city usually occurs during the dry season, from December to April. As May enters this city, the off-peak season will continue to happen until November month. A lot of visitors consider visiting Ho Chi Minh City during the dry season because the weather is at its best. Moreover, numerous celebrations and events are happening throughout this period. Meanwhile, for the wet season, the visitors unable to visit the famous landmarks and explore around this city with heavy rainfalls. Therefore, the best time to travel to Ho Chi Minh City is during the dry season.
Main airport available in Cotabato and Ho Chi Minh City
Cotabato Airport - Cotabato Airport operates for the city of Cotabato, Maguindanao and the area in North Cotabato. It gives service only for domestic flights which include Philippine Airlines by PAL Express, Cebu Pacific by Cebgo and Cebu Pacific. The distance between Cotabato Airport and the city centre is located about 7 kilometres. Taxi is a most-easiest way to get to the city. The taxi fare will be around PHP 126.84.
Tan Sot Nhat International Airport - Tan Sot Nhat International Airport is an airport that handles for Ho Chi Minh City and other areas of Southeastern Vietnam. It is one of the busiest airports in the world. This airport consists of two large terminals; an international terminal and a domestic terminal. Hence, this makes this airport focusing more on serving international and domestic flights. Among the airlines are AirAsia, Cathay Pacific, Cebu Pacific, Emirates, Hong Kong Airlines, Philippine Airlines, Thai Airways, VietJet Air, Vietnam Airlines, Vietnam Airlines by VASCO and many more. This airport also operates for cargo airlines including Cargolux, Cathay Pacific Cargo, DHL Aviation by Air Hong Kong, MAS Kargo and FedEx Express. Tan Sot Nhat International Airport is situated about 7.4 kilometres away from the city centre. By taking a taxi, it will cost around VND 82, which is about PHP 0.18.
Climate patterns in Cotabato and Ho Chi Minh City
Cotabato and Ho Chi Minh City experience the same tropical climate. In Ho Chi Minh City, the average annual temperature is 27.4 degrees Celsius. April is the hottest month in all year round. As this city hits its dry season, the visitors will encounter the hot sunny weather. However, the humidity is lesser compared to the wet season. The visitors can feel a cool and breezy wind if they are strolling around this city during at night. As for the wet season, this city will have the monsoons and rainfall frequently occur. The visitors will also face high humidity throughout this season.
Highlight attractions in Ho Chi Minh City
Cu Chi Tunnels - Cu Chi Tunnels is one of the top tourist spots in Ho Chi Minh City. Located in Cu Chi District, it is a connecting tunnel where the Vietnamese soldiers hide from the bombings during the French War. The visitors can know more about the soldiers' underground lives in 1948. The tunnel is 120 kilometres long. Inside these tunnels, there are kitchen areas, schools, hospitals and theatres. The visitors are only allowed to visit two sections of the tunnels, which are Ben Dinh and Ben Duoc. Besides that, the visitors can have a practice on shooting in both sections.
Ben Thanh Market - Ben Thanh Market is an ideal place to get souvenirs. It has a lot of stalls selling different types of goods. The visitors can find clothes, watches, electronic goods, lacquerware, handicrafts and many more around this market. All of the things sold in this place are selling at a lower price. This market also sells dry foods such as spices and nuts. If the visitors are coming to this market in the evening, the visitors can see an array of food vendors selling varieties of local cuisines. The visitors should try the steamed cakes, fresh seafood, rice pancakes in this area.
Notre Dame Cathedral of Saigon - Notre Dame Cathedral of Saigon is one of the famous landmarks in Ho Chi Minh City. It is a Catholic cathedral which built in between 1863 and 1880 by French colonists. It has a height of 60 metres and features a Neo-Romanesque design. This cathedral consists of two towers with six bronze bells. The bricks of this cathedral come from Marseilles. As the visitors enter this cathedral, the visitors will be stunned by the high ceilings, dark-brown arches, and the beautiful stained glass windows. The visitors can also find a Virgin Mary statue at the outside of the cathedral.