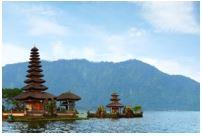 The Philippines is a country with a lot of small islands that are located in the South-East Asia region and it is known in the world for being one of the top tourist destinations. The largest city in the Philippines known as the Davao City and it is a 1st class city in the island of Mindanao.
Best time to fly from Cotabato to Davao
Davao is best visited from January until December where the weather is often warm with a little rainfall, slightly hotter than other regions in the Philippines. With a tropical rainforest climate, Davao is both dry and rainy all year round. The dry season is the best period to visit Davao as it is said to be free of the typhoons, but the city still cannot escape the rainfalls. During the 3rd week of every August, a celebration of thanksgiving in Davao is celebrated annually. This event is dedicated to the tribal communities of the city by showcasing its rich culture.
Main airports available in Cotabato and Davao
Cotabato Airport (CBO)– This airport is an airport that generally serves Cotabato city and it is also known as the Awang Airport. It is classified as a major domestic airport by the Philippines's Civil Aviation Authority. Cotabato Airport is also the 20th busiest airport to operate in the Philippines with an annual number of passengers of nearly 300,000 people, aircraft movements of nearly 3,000 and these numbers are increasing year by year. However, it does not serve the city by handling major international flights. It is located in the Maguindanao province, about 7 km away from the centre of Cotabato City. An international airport is expected to be built in June 2019 to serve the Cotabato City.
Francisco Bangoy International Airport (DVO) - This airport is still commonly referred by the local as Davao International Airport and it serves both domestic and international flights. It is Mindanao's busiest airport and Philippines 3rd busiest airport to operate after Manila's Ninoy Aquino International Airport and Cebu's Mactan-Cebu International Airport. DVO is the hub for Cebu Pacific, PAL Express, Philippines AirAsia and the country's flag carrier, Philippine Airlines. As of 2018, the number of passengers recorded is about 4.4 million people according to the data from the Civil Aviation Authority of the Philippines (CAAP).
Climate pattern in Cotabato and Cebu
Cotabato is usually warm, humid and rainy throughout the year. Cotabato is the warmest around April with a temperature of 33.8℃ with a temperature drop of 23.4℃ during the night. Since Cebu is of tropical rainforest climate, the weather there gets very sunny and dry and it is often hit with typhoons at least once a year. The temperature in the city could reach as high as 36℃ from March to May and the average temperature may vary from 24℃ to 34℃. Temperature fluctuation often occurs in May, which also happens to be the hottest month in Davao City.
Highlights attractions in Davao
There are plenty of beautiful places to visit in Davao and to name a few are:
Roxas Avenue Night Market - This night market is famous among both locals and foreign tourists and this is where it is great to try out some of the local street food. There are plenty of stalls that cook fresh seafood, meats and even vegetables of different choices ready to be served at affordable prices. During the day, the night market too is best to do some sightseeing and shopping for some souvenirs. The market runs its operation from 6 PM until midnight every day.
Mount Apo - This mountain happens to be the highest in the Philippines with its peak reaching an elevation of 10,311 feet, approximately 3,144 m above sea level. Those that plan to hike this mountain will have to endure the climb that usually takes about 2 to 4 days and seven trails can be chosen to get to the top. The mountain is also home to rubber plantations, a waterfall with a height of 150 m called the Tudaya Falls and even some wildlife.
Davao Crocodile Park - This park is one of the top choices for tourist attractions where it houses quite a variety of the crocodile species and they are in various age, size and even colors. Some of the crocodiles there are freshwater and saltwater bred and even born in the park. This park not only houses mainly the crocs but it is also home to other exotic animals such as the snakes and other reptiles, monkeys and even birds. It also offers educational lectures and tours alongside public awareness of wildlife conservation.