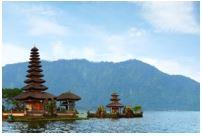 The Philippines is one of the famous holiday destinations among the tourist. One of the most popular tourist destinations in the Philippines is the City of Dipolog. Dipolog is the capital of Zamboanga del Norte province. It is well known among tourists for its well-preserved mother nature as well as impressive and well developed man-made attractions.
Best time to fly from Davao to Dipolog
Dipolog has a stable, humid tropical rainforest climate. The temperature and humidity are almost consistent, with an average daily temperature of 27 degrees. Rainfall is heavy in June, October and November, otherwise almost constant for the rest of the year. The weather is more moderate between February to April, making it the best time to visit Dipolog. To ensure your trip will not be affected by the weather, visitors are strongly advised to check on the weather forecast before arranging tour plans in this city.
Main airports available in Davao and Dipolog
Francisco Bangoy International Airport – Francisco Bangoy International Airport is the main public airport serving Davao City and Davao region. This airport, also known as Davao International Airport, is the busiest airport in Mindanao Island. In the year 2018, this airport has served up to 4.4 million passengers annually. There is one airport terminal here which handles both domestic and international flights. Currently, the airlines operating in Davao International Airport include Cebu Pacific, Philippine Airline, Philippines AirAsia, Royal Air Philippines, Qatar Airways, Cathay Dragon, Xiamen Air and SilkAir. The city center is located about 15 – 30 minutes away from the airport. You can opt for taxis or jeepney as your means of transportation to and from the airport.
Dipolog Airport – Dipolog Airport is a secondary airport which caters for Dipolog city. The airport is one of the busiest airports in Mindanao despite its classification. Dipolog Airport can serve almost 250,000 passengers annually. Two airlines currently operating for commercial flights in Dipolog Airport are Cebu Pacific and Philippine Airlines for destinations Manila and Cebu cities. Charter flight to Dumaguete is also available by Royale Air Way. There is one airport terminal with facilities to cater to the visitors' needs. Local transportations are also available at the airport to reach any of your destinations within the Dipolog city.
Climate pattern in Davao and Dipolog
As typical of climate in other Philippines cities, Dipolog experiences a tropical rainforest climate. Weather is very humid and warm with rainfall almost consistent throughout the year. The average temperature in Dipolog ranges from 23 to 32 degrees centigrade. There is no distinct rainy and dry season, although most torrential rainfall is expected in June, October and November. Rain is much more moderate between February to April compared to the rest of the year.
Highlights attractions in Dipolog
Cogon Park – Forest trees in Dipolog are preserved well within the 344-hectare reforestation area of Cogon Eco-Park. Mature forest trees grew well here, among which includes Mahogany, Teak, Lumbayao, Acacia and many other valuable tree species. Mountaineering groups often visit cogon Park for its camping sites. Visitors can also find aviary and animal sanctuaries, and enjoy a picnic at the cottages within the park area. From the park, visitors can cross over to Barangay Diwan, an OISCA Forest Park complex.
Linabo Peak – Linabo Peak is one of the famous tourist attraction in Dipolog. This place is also a sacred place for Catholic worshippers to perform their rites during Good Friday and Holy Week celebration. Visitors can climb 3,003 steps to reach the Linabo Peak at an elevation of 486 meters. You will experience the serenity and beauty of nature upon reaching the summit while seeing the Dipolog and Dapitan cities from high above. There are two routes to reach Linabo Peak, whereby both will give you a different experience of hiking and sightseeing.
Dipolog Boulevard – Dipolog Sunset Boulevard, or Dipolog Boulevard, in short, is a 1.6-kilometer esplanade stretching from Sta. Cruz of Barangay Central to Purok Bularan of Barangay Miputak. Visitors can enjoy the sea view from the boulevard while taking a slow walk by the shoreline. There are also many restaurants, hawker stalls and shopping complexes along the avenue. Basketball courts and playgrounds are also available in the nearby park.