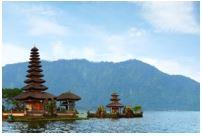 Surat is a city in the Indian nation of Gujarat. It used to be a huge seaport and is now the industrial and economic centre in South Gujarat, which is famed for its diamonds and textile Industries and as a shopping centre for apparels and accessories. It is the eighth biggest city and ninth largest urban agglomeration in India. It is the administrative capital of the Surat region. The city is located 284 kilometres (176 mi) south of the state capital, Gandhinagar; 266 kilometres (165 mi) south of Ahmedabad; and 290 kilometres (180 mi) north of Mumbai. The municipal centre is situated on the Tapti River, close to the Arabian Sea.
Best time to fly from Manila to Surat
The best ideal to visit Surat is the winter months, from the month of October to March. The temperature ranges between 15.2°C and 29.3°C, making it ideal for tourism and other outdoor activities. The winter season is very pleasant in Surat. Also, generally, October is the month Surat gets all high through Navratri.
Main airports available in Manila to Surat
Ninoy Aquino International Airport - The Ninoy Aquino International Airport previously known and still commonly referred to as Manila International Airport as well as its codename Nichols Field (Nichols), is the airport that serving Manila and its surrounding metropolitan region. Situated along the border between the cities of Pasay and Parañaque, about 7 kilometres (4.3 mi) south of Manila proper and southwest of Makati. NAIA is the main worldwide gateway for travellers to the Philippines and serves as a hub for AirAsia Philippines, Cebgo, PAL Express, Cebu Pacific, and Philippine Airlines. It is managed by the Manila International Airport Authority (MIAA), a branch of the Department of Transportation (DOTr).
Surat International Airport - Surat International Airport is a customs international airport located in Magdalla, Surat in the Indian state of Gujarat with a total area of 771 acres (312 ha). It is the second in demand airport in Gujarat after Ahmedabad in terms of both aircraft activities and passenger traffic. It was awarded the custom notified status on 9 June 2018. It is also home to a flying training school. The new Surat airport terminal structure was inaugurated on 27 February 2009 by Union Minister of State for Petroleum Dinsha Patel. The terminal structure, built at the cost of Rs 400 million, has a total floor area of 8,500 m² and can carry 240 passengers per hour. There is no flight available from Ninoy Aquino International Airport to Surat International Airport until the present.
Climate pattern in Manila to Surat
The Surat rests on 7m above sea level Surat's climate is categorized as tropical. The summer seasons here have a good deal of rainfall, while the winter seasons have very little. Matching to Köppen and Geiger, this climate is classified as Aw. In Surat, the median annual temperature is 27.2 C.
Highlights attractions in Surat
Dumas Beach - Dumas Beach is an inner-city beach along the Arabian Sea, located 22 kilometres southwest of the City of Surat in the Indian state of Gujarat. It is a common tourist destination in South Gujarat. Dumas Beach is also famous for being in the top 35 creepy spots in India.
Amaazia Water Park - Amaazia Amusement Park or Amaazia Waterpark is an entertainment water park in Surat. Amaazia has been launched for the public on 15 December 2016 by the Chief Minister of Gujarat, Vijay Rupani. It is constructed by Rajgreen Group of Companies.
Surat Castle - Surat Castle, or Surat Fort, is a 16th-century building in the city Surat. The Ahmedabad king Sultan Mahmood-III requested its building to defend the city from the frequent attacks that had devastated it