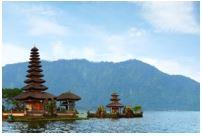 Cagayan de Oro or the City of Cagayan de Oro is also known as CDO. It is the capital of Misamis Oriental and is the first-class highly urbanized city in the North of Mindanao. CDO is famous for having white water rafting and kayaking adventure held along the Cagayan de Oro River.
Best time to fly from Laoag to Cagayan de Oro
Just like the other parts of Philippines, Cagayan de Oro also has two seasons which are the wet season and the dry season. Luckily the city is not affected by typhoons mostly, but they do receive scattered rain showers during the wet month. Therefore those who wish to fly to the city during the wet season may need to check the weather prediction from time to time. Hence the best time to fly to Cagayan de Oro would be between March to June. It is the dry season and the weather is sunny and pleasant.
Main airports available in Laoag and Cagayan de Oro
Laoag International Airport - Laoag International Airport is the main airport that serves the area of Laoag, which is also the capital of Ilocos Narte. This airport is an international airport and happens to be the only airport Illocos Narte and northernmost area of the Philippines. Many tourists from China would come to Laoag. This airport also has a runway with a length of 2420 meters. Only two airlines operate at this airport and they are Philippine Airlines operated by PAL Express flying to Manila and also Royal Air Philippines flying to Clark and also Macau.
Laguindingan Airport - The Laguindingan Airport is the main airport that serves the area of Cagayan de Oro, Iligan and a few other provinces such as Misamis Oriental, Lanao del Norte, Bukidnon and also Mindanao. This airport is classified as a Principal Domestic Airport, which is also the second busiest airport in the Philippines. This airport is located around 46 kilometers from the city center, Cagayan de Oro, 57 kilometers from Iligan and only 4.17 kilometers from Laguindingan. This airport has been operating since June 15, 2013. The airlines that operate in this airport is Cebu Pacific, Cebgo, Philippines AirAsia and also Royal Air Philippines.
Climate pattern in Laoag and Cagayan de Oro
Cagayan de Oro has a climate pattern. It also has two weather pattern throughout the year. The wet season and also the dry season. March and April are the hottest and driest season. August and September, on the other hand, is the most humid months in the wet season. The city is very lucky as it is located just outside the typhoon belt so it may not be affected by the typhoon, but it will still experience heavy rain during the wet season.
Highlights attractions in Cagayan de Oro
Seven Seas Waterpark - Seven Seas Waterpark is the first world-class waterpark built in the country. It is relatively new and has become a very popular recreational area for both locals and also tourists who visit Cagayan de Oro. It is located at Barra, Opol. There are water slides, multiple pools and water games such as Cyclone and Abyss Tornado Ride. Entrance fee is 800 PHP per adult.
Mapawa Nature Park - Mapawa Nature Park is another famous tourist spot located in Cagayan de Oro. It is a gorgeous and breathtaking waterfall. The park is located at Barangay Cugman. At this park, tourists may swim in the river, rock climbing, try horseback riding, canyoneering and try cliff jumping. Many also come here to enjoy the cool water, hike along the waterfall and go camping in the forest. There is an environmental fee of 50 PHP per person. The park is opened every day from 7 am to 5 pm.
Larry's Hill and Hugo Sky Lounge - Larry's Hill and Hugo Sky Lounge is a new attraction in Cagayan de Oro. It is located in Amaya View at Barangay Indahag. This lounge has many activities offered to their guests such as paragliding, maze adventure and also ball pit. Not to mention, it has a fantastic view of Cagayan de Oro. They also serve food and drinks here. So guests can spend time to relax and enjoy the picture too. The entrance fee is 50 PHP.