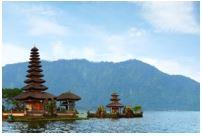 The Philippines is one of the famous holiday destinations among the tourist. One of the most popular tourist destinations in the Philippines is Cebu Island. Surrounded by white-sand beaches, crystal blue sea and spectacular diving, Cebu is a perfect getaway for those who want a little retreat from the bustling big cities.
Best time to fly from Laoag to Cebu
Cebu has a tropical climate as well as hot, humid summers and also heavy monsoon seasons. The best time to visit the island would be in January, where the sun shines all day. However, it is much cooler at night. It is also less humid. The average temperature during this month is between 29.2°C to 31°C.
Some may prefer this as it is the authentic feel of a tropical island. However, the temperature may be slightly high and may cause heat stroke for those who stay under the sun for too long. June to August is the time to avoid the island as it is the rainy season. There will be heavy rain almost every day and there are also possible typhoons. Boats to reach the city may not be available. Therefore it is not the best time to visit the city.
Main airports available in Laoag and Cebu
Laoag International Airport - Laoag International Airport is the main airport that serves the area of Laoag, which is also the capital of Ilocos Narte. This airport is an international airport and happens to be the only airport Illocos Narte and northernmost area of the Philippines. Many tourists from China would come to Laoag. This airport also has a runway with a length of 2420 meters. Only two airlines operate at this airport and they are Philippine Airlines operated by PAL Express flying to Manila and also Royal Air Philippines flying to Clark and also Macau.
Mactan–Cebu International Airport - The Laguindingan Airport is the main airport that serves the area of Cagayan de Oro, Iligan and a few other provinces such as Misamis Oriental, Lanao del Norte, Bukidnon and also Mindanao. This airport is classified as a Principal Domestic Airport, which is also the second busiest airport in the Philippines. This airport is located around 46 kilometers from the city center, Cagayan de Oro, 57 kilometers from Iligan and only 4.17 kilometers from Laguindingan. This airport has been operating since June 15, 2013. The airlines that operate in this airport is Cebu Pacific, Cebgo, Philippines AirAsia and also Royal Air Philippines.
Climate pattern in Laoag and Cebu
Cebu has two climate seasons, which are the wet season and dry season. It is mostly tropical damp or dry climate. It is mostly hot, warm and sunny throughout the year. However, during the wet season, there is a tendency of the typhoon which the weather can be unpredictable with heavy rains and thunderstorm. The average maximum temperature in Cebu is around 27 and 33 degree Celsius, while the average minimum is approximately 20 and 24 degree Celsius. The months of December to February is the peak time in Cebu as the weather is warm and pleasant. If you plan to visit Cebu during this season, make sure you book your flight and hotel early as both fill up quickly.
Highlights attractions in Cebu
Cebu Heritage Monument - Cebu is a city that was once colonized and invaded. Due to this, the city has many histories. Here there are plenty of monuments and sculptures of ships, churches, crosses and also historical figures displayed here. Tourists will be able to learn more about the background of the city through the guide available for hire.
Cebu Metropolitan Cathedral - This cathedral focuses on the history of religion in the city. Here tourists will be able to learn how Christianity takes place in a country where it used to be dominated by Hinduism and also Buddhism.
Crown Regency Sky Experience - The Crown Regency is a hotel that is also a place where it offers the extreme sport. At the 38th floor, tourists are allowed to walk along a translucent glass floor around the building. There is also an option for a zip line at 473 feet in the air. It is very safe and suitable for those who love extreme activities.