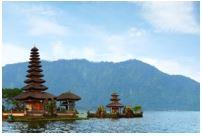 Butuan or officially known as the city of Butuan, is well-known for being a first-class urbanized city and a regional center of the Caraga Region of Philippines. Once, its industry is mainly driven by timber, hence earning Butuan the nickname "Timber City of the South." In the present, it is among the strategic trading hub in Northern Mindanao with main roads connecting Butuan to other cities around the island.
Best time to fly from Puerto Princesa Palawan to Butuan
The peak time to visit Butuan is usually around May, as well as July to August, therefore expect prices of flight tickets as well as accommodations to go on the rise around this time. If you plan your trip well, you can undoubtedly save your finance because the price for hotels and flights during the peak season will cost you a lot of money. Butuan is one of the cities in the Philippines with a rich setup and culture. Therefore when you are in Butuan, you can look forward to participating in the events and festivals organized in a similar fashion as a local would. There is the Kahimunan Festival that is celebrated every third Sunday of January to celebrate the city patron, Santo Niño de Cebú which is a Butuanon version of the Sinulog being celebrated in Cebu. There is also the annual Balangay Festival to celebrate St Joseph every May, with the peak being the St Joseph feast day on May 19. Besides that, there are a lot of local cultural events such as the Abayan Festival celebrated every last Sunday of July to celebrate St. Anne, Palagsing Festival which is organized around 2ndAugust annually to enjoy the Palagsing delicacy, Adlaw Hong Butuan, Unaw Festival and many others
Main airports available in Puerto Princesa Palawan and Butuan
Puerto Princesa International Airport - This is the only airport that serves Puerto Princesa. It is located within the city limit, just around seven kilometers from the city hall. The airport got its new passenger terminal in 2017 to accommodate the increasing number of passengers. In 2018, the Perto Princesa International Airport handled more than 2 million passengers. There are several local and international airlines providing services at Puerto Princesa International Airport, connecting the city to other cities in the Philippines and Taipei and South Korea. Transportations from the airport are plenty such as taxis, buses and car rentals together with the unique Philippines vehicle, the Jeepneys.
Bancasi Airport - Bancasi Airport is the primary airport meant to serve the city of Butuan in general, being the only airport in the province and the largest as well as the busiest in Caraga Region. Located in Barangay Bancasi which is where the airport gets its name, it is found about 8 kilometers away from the city of Butuan, it is a public airport operated by the Civil Aviation Authority of the Philippines, is classified as a Principal Domestic Airport Class I. The airport is now able to accommodate up around 700 thousand passengers annually as of 2016. At an elevation of 43 meters, the runway is 2,100 meters long and is made of asphalt. It is catering Cebu Pacific as well as Philippine Airlines for flights heading to and from Manila and Cebu.
Climate pattern in Puerto Princesa Palawan and Butuan
The off-peak season is in December which is the least humid month in Butuan. As such, one can expect travel costs to be much lesser if you are traveling around this month. Butuan, in a similar fashion to other regions around the Philippines and nearby countries in the Southeast Asia region, is said to have a tropical rainforest climate which dry season is shorter or almost negligent, and rainfall is normally heavy throughout the year with at least 60 millimeters of rainfall every month of the year. The average maximum temperature in Butuan around 30 and 34 degree Celsius while the average minimum is around 17 and 19 degree Celsius. The hottest months are usually around April, May and June. Butuan too has a high humidity with some months being more humid than others.
Highlights attractions in Butuan
Agusan River - Agusan River is Philippine's third-largest river basin with a total drainage area of 11,937 square kilometers, being the broadest and most navigable river around Mindanao. The highlight here is the Agusan Marsh which is a habitat for endangered and endemic flora and fauna over an area of 19,197 hectares.
Guingona Park - Located at a site that once became the public square of Butuan, Guingona Park is an area full of significant historical value. There is an acacia tree here which has been more than a century old. Then there is the Shrine of the Philippine Flag that commemorates the first formal raising of the country's flag in Mindanao. There is also a Rizal monument which was done by Garcia Velarde.
Balangay Shrine Museum - Balangay Shrine Museum is yet a museum and another attraction full of historical value which can be found in Barangay Libertad. It is home to a barangay remains that is said to be one of the oldest artifacts in the country.