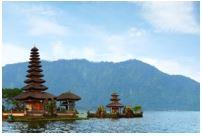 Dipolog is a city and the capital of Zamboanga del Norte in the regions of Mindanao, Philippines. In the 2015 census, the city has approximately 130,000 people. The region is surrounded by hills and faces the Sulu Sea to the north. The city is known for its wild orchids and its fishing economy.
Best time to fly to Puerto Princesa - Palawan to Dipolog
The busiest month for tourism in Dipolog is in January, May, and September due to its warm and dry weather. Hence, the rates for flight and hotel might go up during these months. If you plan to travel during this period, be sure to purchase your flight and accommodation in advance to avoid being charged unnecessarily high when you can get them for a cheaper price. The slowest month for tourism is in June due to it being the hottest month of the year so prices for travel during this month will be the cheapest.
Main airports in Puerto Princesa - Palawan and Dipolog
Puerto Princesa International Airport (PPS) - This international airport serves the surrounding areas of Puerto Princesa as well as the regions around Palawan. In 2017, it completed the construction of its new passenger terminal and cargo terminal buildings, sporting newer facilities and cargo bays. The airport can now hold approximately 700 passengers per hour, receiving 2 million passengers annually.
Dipolog Airport (DPL) - Dipolog Airport is the main airport serving the areas of Dipolog and the city of Zamboanga del Norte. It is a domestic airport, however, it is considered to be one of the busiest in the regions of Mindanao. It serves as a hub for Philippine Airlines, Cebu Pacific and Royhle Airway. The airport only has one passenger terminal and can handle up to 300 passengers at a time.
Climate pattern in Puerto Princesa - Palawan and Dipolog
Dipolog experiences a tropical monsoon climate with little variation to its annual average temperature. Rain occurs throughout the whole year. However, its warmest months are from April to June, with April being the hottest. The highest average temperature is around 90.6°F (32.6°C) with temperatures rarely dropping below 77°F (25°C) at night. The months with the lowest chance of significant precipitation in Dipolog are March, April, and then February.
Highlights in Dipolog
The central region of Dipolog itself is not known for its tourism activities. However, its neighboring town, Dapitan, provides several attractions for tourists to enjoy.
Dapitan Historical Houses - Dapitan is a very quiet place and one would be forgiven to think of it more as a large town rather than a city. It is a place scattered with old ancestral traditional houses so you will be able to experience going back in time. The most notable among these houses are the Adasa House and the Corazon de Dapitan, the latter easily identified across the town plaza due to its pinkish shade.
River Cruise - Similar to what you will find in Bohol, Dapitan has its own river cruise attraction. There are two trips in a day; one at 11 am and the other at 4 pm with each trip lasting about an hour and a half. The cruise will take you along the Dapitan River and provides you with endless buffet, perfect for a date out. You are recommended to take the 4 pm trip to enjoy the setting of the sun across the horizon, giving a nice ending to your day in Dipolog.