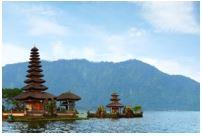 The city of Davao is a highly urbanized city located in the island of Mindanao, Philippines. The city is also recorded as the largest city in the Philippines in terms of land area and is the third-most populous city after Quezon City and Metro Manila. It has a population of around 1.6 million. Davao is divided into three congressional districts, which are then subdivided into 11 administrative districts with a total of 183 barangays. Davao is also home to the tallest mountain in the Philippines which is Mount Apo.
Best time to fly from Puerto Princesa - Palawan to Davao
The city of Davao is open to visitors all-year-round. In December, weather is less humid and is known to be the off-peak season, hence you can expect your travelling cost to be more affordable than if you travel during other months. Peak season is during the month of May as well as from July to August, so travel cost might experiencing an increase during this time. Davao experiences a tropical rainforest climate with little seasonal variation in its temperatures. Hence, you can expect heavy downpours all-year-round except in the months of April, May and June, which are the hottest in Davao. Humidity rate is the highest during this time. You can opt to travel during this time if you wish to avoid your travel period being obstructed by heavy rainfall.
Main airports in Puerto Princesa - Palawan and Davao
Puerto Princesa International Airport (PPS) - This international airport serves the surrounding areas of Puerto Princesa as well as the regions around Palawan. In 2017, it completed the construction of its new passenger terminal and cargo terminal buildings, sporting newer facilities and cargo bays. The airport can now hold approximately 700 passengers per hour, receiving 2 million passengers annually.
Francisco Bangoy International Airport (DVO) - Also known as Davao International Airport, this airport is the major international flight hub serving the city of Davao and its surrounding regions. It is also known as the busiest airport in Mindanao and the third busiest in the country. This airport also serves domestic routes, connecting the major cities of the Philippines to the city of Davao. After its major renovations in 2003, the new facilities were designed to handle around 2 million passengers annually alongside 84,600 metric tons of cargo. This airport is also a service hub for Cebu Pacific and Philippines Airlines.
Climate pattern in Puerto Princesa - Palawan and Davao
Davao, like all regions in the Philippines, experiences a tropical rainforest climate. The average monthly temperatures are always above 26 °C (78.8 °F), and average monthly rainfall is above 77 millimetres (3.03 in). This gives the city a tropical climate, without a distinctive dry season. While there is significant rainfall in winter, the largest rainfall occurs during the summer months which are from May to August.
Highlights in Davao
Although Davao is not the number one tourist spot in the Philippines, this city is where you can find authentic Philippines dishes, local experiences and interactions.
Mount Apo - Also known as the King of the Philippines Peaks, Mount Apo is one of South East Asia's highest mountains, reaching an elevation of 3,144 meters above sea level. As you reach the top, you will be able to see a 500-meter wide crater lake created by a volcanic eruption that happened millions of years ago. The mountain is home to the region's rubber plantations as well as locates the famous 150-meter tall waterfall called Tudaya Falls. Various tour groups can offer you the experience of hiking towards the summit during a two-day trip.
Balut Island - Balut Island is an island formed from volcanic activities, located at the southern tip of Davao that you should never miss the chance of exploring. Here, you can experience the local's lifestyles. Most of the inhabitants here are farmers who grow coconuts to be exported to surrounding areas. There are also various international restaurants here, serving cuisines from all over the world. The Sabung Hot Spring that overlooks the sea should also be one of your destinations to visit during your trip here. The island is also surrounded by white, undisturbed beaches that overlook the emerald waters of the Davao coast.