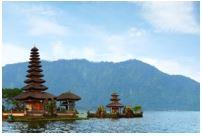 Clark is a developing metropolis city that offers tourists and visitors various attraction points as well as tourism events that can easily be enjoyed by all walks of life. Clark is a part of Pampanga province located in the Central Luzon region in the Philippines. Clark is also a part of a highly-urbanized and first-class city called Angeles City. It was also a part of the Spanish settlement during the colonial periods during the late 1500s. Due to its long historical backgrounds, this town has its history to tell while also retaining its status as a developing metropolitan.
Best time to fly from Puerto Princesa - Palawan to Clark - Pampanga
Pampanga experiences the tropical monsoon climate where it goes through two distinct weather patterns; hot and humid season as well as the rainy season. The rainy season usually starts from May and ends in October while the rest of the year is generally dry. The hottest months are usually March and April while the coolest periods occur from December until February. Hence, if you wish to travel to Pampanga, you should keep in mind to avoid the humid weather as well as the heavy downfall of the monsoon season. You are recommended to travel during its cool and dry season which is from November to April. During this time, tourism activities are high. So, be sure to book your travel in advance to avoid expensive rates.
Main airports in Puerto Princesa - Palawan and Clark - Pampanga
Puerto Princesa International Airport (PPS) - This international airport serves the surrounding areas of Puerto Princesa as well as the regions around Palawan. In 2017, it completed the construction of its new passenger terminal and cargo terminal buildings, sporting newer facilities and cargo bays. The airport can now hold approximately 700 passengers per hour, receiving 2 million passengers annually.
Clark International Airport (CRK) - This is an international airport located within the Clark Freeport Zone in the Angeles City, Pampanga. Also located approximately 43.2 km away from the city of Manila, this airport is the gateway to Pampanga as well as the regions surrounding it, mainly the province of Luzon. It serves both international and domestic flights and its current expansion is expected to handle 4.2 million passengers annually after its completion in 2020.
Climate pattern in Puerto Princesa - Palawan and Clark - Pampanga
Average temperatures in Angeles City vary very little. Considering humidity, temperatures feel hot all year with a fair chance of precipitation about half of the year. The area is less temperate than some compared to tourist destinations worldwide. If you're looking for the very warmest time to visit Angeles City, the hottest months are April, May, and then June. The warmest time of year is generally mid-April where the highs are regularly around 93.7°F (34.3°C) with temperatures rarely dropping below 74°F (23.3°C) at night.
Highlights in Clark - Pampanga
Clark Museum - Before traversing into the 4,400-hectare freeport zone, get to know more about the history of the place by visiting the Clark Museum. The museum, which is divided into four galleries, covers many aspects of the history and culture of Clark: from its roots of being the biggest overseas American base to becoming Central Luzon's biggest hub for leisure, entertainment, and gaming. The museum even has a 4D Theater where you can witness the sights and history of the area. Aside from this, you may learn more about how Mount Pinatubo's historic eruption affected the base (with it being nearby), and more of Pampanga's history and culture in other parts of the gallery as well. Adults are required to pay an admission fee of PHP 200 per person.
Nayong Pilipino - Get your fill of Philippine history at Nayong Pilipino Clark. The theme park is split into two areas: Pre-Colonial and Colonial Philippines, taking you through various points in the country's colourful history. The Pre-Colonial zone features replicas of the Banaue Rice Terraces, along with the housing and heritage of indigenous people such as the Kalinga and Aeta. The Colonial Zone, on the other hand, showcases historical artefacts found in Pampanga, replicas of Barasoain Church, and the houses of historical figures such as Jose Rizal, Emilio Aguinaldo, and Apolinario Mabini. More than the books, stories, and movies, Nayong Pilipino will bring all these to life and give you a deeper appreciation of how far the Philippines has come. Adults are required to pay an admission fee of PHP 150, while children's ticket costs PHP 100.