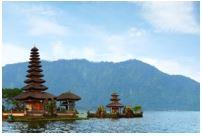 Tacloban is the first-class city. In other words, it is one developed city located in the Eastern Visayas region. As the center of development, it makes itself the most populous city in the entire region of Eastern Visayas. With the land area covers up to 201 square kilometers, it is ranked among the top 5 most competitive cities in the Philippines.
Best time to fly from Puerto Princesa Palawan to Tacloban
Best time to fly from Puerto Princesa Palawan to Tacloban is in early to mid of January when the weather of Tacloban city is at its best, which also be the coolest month throughout the year. In January, the city records the average high temperature of 29.1 degrees Celcius and average low temperature of 23.8 degrees Celcius. The city average means the temperature is 26 degrees Celcius, which is considered to be a comfortable temperature for tourists to stroll around the city. However, January records the highest chance of precipitation. If dry weather is the period you plan to visit Tacloban, then April is the best month.
Main airports available in Puerto Princesa Palawan and Tacloban
Puerto Princesa International Airport - Puerto Princesa International Airport is the main airlines access to the city, which is nested in Palawan. It operates international flights to Seoul and Taipei. Thus upgrading its status to the international airport. Whereas, domestic flights to Cebu, Clark, Manila, Iloilo, El Nido, Busuanga, Cuyo, Sipalay, San Vicente and Taytay.
Daniel Z. Romualdez Airport - Daniel Z. Romualdez Airport or popularly known as Tacloban airport is the main gateway for air transportation connecting Tacloban city to the capital of Philippines, Manila and the first-class city, Cebu. Out of 45 commercial airports in the Philippines, it is listed as the third fastest-growing airport correspond to the fast-developing city of Tacloban. Therefore, tourists from Puerto Princesa Palawan who plan to visit Tacloban can have transit flights at either Manila or Cebu.
Climate pattern in Puerto Princesa Palawan and Tacloban
Puerto Princesa Palawan and Tacloban are both influenced by the tropical climate. Puerto Princesa Palawan records annual average temperature reading of 27.2 degrees Celcius while Tacloban 27.1 degrees Celcius. Palawan reaches the warmest temperature in May, while Tacloban is in August. Both record January as the coolest month. Palawan records October while Tacloban records December as the wettest month throughout the year. Whereas, the direst month in Palawan is February while in Tacloban, the driest month is April. To conclude, there is not much difference in term of temperature and precipitation in these two cities.
Highlights attractions in Tacloban
San Juanico Bridge - San Juanico Bridge is Pan-Philippine Highway that connects Samar, Santa Rita and Leyte, Tacloban across San Juanico Strait. This arch-shaped truss bridge stretches along 2.2 kilometers has made it the longest bridge in the Philippines. It was built in 1969 during the President Ferdinand Marcos era and used to be known as Marcos's bridge.
Leyte Provincial Capitol Building - Leyte Provincial Capitol Building, was the temporary government office of Philippines during the World War II era. It was built since 1917 and underwent a few renovation processes from time to time. As can be seen now is the neoclassical architectural design that is capable to attract tourists' attention to visit and snap pictures with this picturesque building.
Tulaan Falls - Tulaan is a lake-like beach that provides an exquisite view and serenity. It looks like a lake because it is surrounded by numbers of land areas including Leyte and Biliran. Thus, this beach has gentler waves compared to other beaches. The pebbles on the beach have also seemed to more like pebbles of waterfalls.