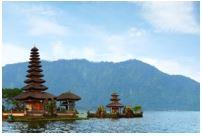 Cebu is a province in the Philippines consisting of the main island and 167 surrounding small islands and islets. The capital is Cebu City which is also the Philippines' oldest city and its first capital city and is also a province that is politically independent of the provincial government. Cebu is also one of the most developed provinces in the Philippines, having a reputation of being the second-largest metropolitan area after Manila as well as being the central hub for commerce, trading, education and industrial commerce. It has transformed itself into being a global hub for business processing services, tourism, shipping, furniture-making and heavy industry.
Best time to fly to Cebu
Cebu experiences a tropical climate where there are two distinct seasons: dry and wet season. Its rainy season usually occurs from June to October while the rest of the year will experience hot and humid weather. Once a year, the province might get hit by typhoons or sometimes, none. Due to its geographical structure of the island, northern Cebu and southern Cebu experiences two different climates. Northern Cebu will experience more rainfall and more susceptible to receiving typhoons. Highest recorded temperature is from March to May, which can reach up to 36 °C. The lowest recorded temperature is 18 °C during its wet season. Visiting Cebu is ideal any time of the year except in the month of May where temperature can peak to its highest point as well as the months between June to October where rainfall is likely to occur.
Main airports in Puerto Princesa - Palawan and Cebu
Puerto Princesa International Airport (PPS) - This international airport serves the surrounding areas of Puerto Princesa as well as the regions around Palawan. In 2017, it completed the construction of its new passenger terminal and cargo terminal buildings, sporting newer facilities and cargo bays. The airport can now hold approximately 700 passengers per hour, receiving 2 million passengers annually.
Mactan-Cebu International Airport (CEB) - This airport is located in the Central Visayas region and is the second busiest international airport in the regions of the Philippines. It serves the city of Cebu and its surrounding metropolitan areas as well as the Central Visayas. It is located in Lapu-Lapu City on Mactan Island, which is a part of the Metro Cebu. This international airport is known to be the world's first resort airport and also happens to be one of the two main hubs for Cebu Pacific Airlines and Pan Pacific Airlines. The airport serves both domestic and international flights, providing 36 routes all across the Philippines regions and is a direct gateway to Cebu for 37 international flights. It has two terminals: Terminal 1 serves as the airport's domestic hub for domestic flights, while the recently built Terminal 2 was opened for public on July 1st 2018 and serves all international flights.
Climate pattern in Puerto Princesa - Palawan and Cebu
Cebu's temperatures can reach a high of 36 °C (97 °F) from March to May, and as low as 18 °C (64 °F) in the mountains during the wet season. The average temperature is around 24 to 34 °C (75 to 93 °F) and does not fluctuate much except during the month of May, which is the hottest month. Cebu averages 70–80% humidity.
Highlights in Cebu, Philippines
Cebu Heritage Monument - As the regions of the Philippines have been invaded by several sides before it finally gained its independence, the city has a long stretch of history to tell its visitors. This monument was built from dark stones and bricks, encompassing the sculptures of ships, churches, crosses and key historical figures. In touring the past history of Cebu, you should consider hiring a guide to better understand the storyline and better enjoy your tour.
Colon Street - When visiting Cebu, it is not complete without a walk down the Colon Street where you can find all sorts of attractions; colourful markets, shops selling jewellery, clothing and shoes as well as souvenirs. Enjoying Cebu's street food is also a must here.
Diving with Whale Sharks - Right off the coast of the Philippines, this species of shark uses this route yearly for its migration. Even though these are considered sharks, but these gentle giants are very much like whales and can even interact with friendly snorkelers. The Oslob Whale Shark Tour Company is one of the most famous agencies if you are looking for a tour like this. The whale sharks are wild, but with the guide of experienced fishermen, you might just be able to swim alongside these giants.