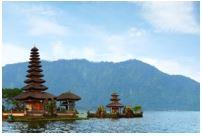 The city boasts of modern infrastructures such as malls, bars, hotels. On the other hand, well-preserved old buildings, churches, and houses from the Spanish era also abound in Iloilo. It is also surrounded by numerous beaches and resorts that will satisfy your wanderlust. Unlike some of the most crowded and major cities in the Philippines, Iloilo is more laid-back. It is perfect for those who want to get away from the hustle and bustle of the city and just relax.
Best time to fly from Puerto Princesa - Palawan to Iloilo
The driest months and therefore the best time to visit Iloilo is from January to June. December is also a good time to visit, but you can expect high rates from hotels during this month. If you want to visit Iloilo during its low season, August is the best time to do so, though you should expect plenty of rain. The warmest months, on the other hand, are April to June.
Main airports in Puerto Princesa - Palawan and Iloilo
Puerto Princesa International Airport (PPS) - This international airport serves the surrounding areas of Puerto Princesa as well as the regions around Palawan. In 2017, it completed the construction of its new passenger terminal and cargo terminal buildings, sporting newer facilities and cargo bays. The airport can now hold approximately 700 passengers per hour, receiving 2 million passengers annually.
Iloilo International Airport (ILO) - This airport serves regular international flights to Hong Kong and Singapore as well as several other domestic routes to Philippines's major cities such as Manila, Cebu, Davao, General Santos, Puerto Princesa and many more. It is also the flight hub for Cebu Pacific, Philippine Airlines, PAL Express and Tiger Air. The airport is situated 20 minutes away from the central city of Iloilo.
Climate pattern in Puerto Princesa - Palawan and Iloilo
Iloilo, like all other regions in the Philippines, experiences two distinct weather patterns; dry and rainy. Humidity and temperatures combine to make this season feel warm. Highs range from 93.1°F (33.9°C) and 88.5°F (31.4°C) with similar temperatures in the later months. Rain is somewhat common with 4 to 9 days of significant precipitation per month. March to May is the busiest for tourism, which makes it a good time for those looking for things to do.
Highlights in Iloilo
Guimaras Island - Guimaras is considered as one of the most visited exotic places in the Philippines. Located southwest of Panay Island and northwest of Negros Island, Guimaras has a dry and wet season. Hiligaynon is the native dialect but the locals can write and speak English and Filipino very well. Guimaras mangoes are among the sweetest in the world! If you want to you try the best mangoes on the island, visit Oro Verde Mango Plantation, where more than thousands of trees are rooted in the land's rich soil and produce these famous fruits.
Miang-Ao Church - Considered one of the most beautiful Baroque churches in the Philippines and listed as a UNESCO World Heritage site is The Church of Saint Thomas of Villanova, more famously known as Miang-Ao Church. It is an architectural treasure especially because of the sculptural relief carved on the church's façade as well as its graceful baroque architecture. Miang-ao church is 30-45 minutes away from Iloilo city.