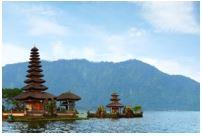 Siargao is an island which covers 437 square kilometers of land area. It comprises of Burgos, Dapa. Del Carmen, General Luna, San Benito, Pilar, San Isidro, Santa Monica and Socorro municipalities. It is a famous place, at Del Carmen, for reserved mangrove forest and the largest of its kind in Mindanao.
Best time to fly from Puerto Princesa Palawan to Siargao
Siargao is very famous for its water sport, especially surfing. Foreign tourists are always seen with their surfing board at any of the famous beaches in Siargao. If tourists are here for water activities except surfing, the best time to visit Siargao is from March to October where this period is considered a dry season. Whereas, for surfers who have been planning to go surfing, the condition of the sea plays an important role when deciding the time and August to November is the answer. This period is observed to have swell wind. Thus, making the best waves for surfing.
Main airports available in Puerto Princesa Palawan and Siargao
Puerto Princesa International Airport - Sited at the proper center of the city, in Barangay San Miquel, Palawan, Puerto Princesa International Airport is the main gateway for air transportation travelers traveling to and from Puerto Princesa and its neighboring area. It operates domestic flights to Cebu, Clark, Manila, Iloilo, El Nido, Busuanga, Cuyo, Sipalay, San Vicente, Taytay and international flights to Seoul and Taipei.
Sayak Airport - It is officially named as Sayak Airport, yet it is better known as Siargao Airport. It is located in Barangay Sayak, Del Carmen, Surigao Del Norte. There are only two airline companies operated in this airport; Cebu Pacific and Philippines Airlines. Cebu Pacific provides flights to and from Cebu and Manila while the Philippines Airline offers flights to and from Cebu, Clark and Davao. Therefore, tourists from Puerto Princesa Palawan to Siargao are recommended to transit at Cebu Airport.
Climate pattern in Puerto Princesa Palawan and Siargao
Temperatures in Puerto Princesa Palawan range from 24 to 31 degree Celcius whereas temperatures in Siargao range from 28 to 31 degree Celcius. Both cities have a similar high temperature of 31 degrees Celcius, but Palawan is cooler by 4 degrees Celcius when the temperature drops low. In term of rainfall, Palawan records an average reading of 1607 mm per year. Meanwhile, Siargao records an average reading of 1237 mm of precipitation per year.
Highlights attractions in Siargao
Cloud 9 Surfing Cup - Cloud 9 Surfing Cup is a yearly event organized by The World Surf League. It is always held in September at any of the chosen beaches in Siargao. It is due to Siargao best wave barrels that are ranked in the top ten waves of the world.
Magpungko Rock Pools - Magpungko is one beautiful nature formation located about 45 minutes driving from the center of General Luna. It forms during the low tide with a cave, a cove and cliff making this rock pools heaven on earth tourism spot.
Tayangban Cave Pool - Siargao is blessed with magical nature attractions. Tayangban Cave Pool is for adventurous tourists. To get to this magical cave pool, you will need to swim and float in the dark while the bats are flying on top for 15 minutes till you reach the opening of the cave where the blue water pool sited. It worth the challenging and eerie journey when you enjoy cliff jumping and swimming in the magical cave pool of Tayangban.