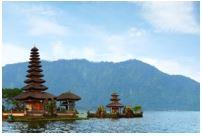 Ozamiz is a humble city or classified as the 3rd class city located in the province of Misamis Occidental in Northern Mindanao. This city is populated by over 141,828 people where the primary economic resource is used to be solely agriculture. However, it has developed to a center of commerce and a strategic harbor.
Best time to fly from Puerto Princesa Palawan to Ozamiz
The best time to fly to Ozamiz city is in March followed by April and February. These are the driest months recorded throughout the year. Dry month allows the tourists to stroll around the city comfortably. Besides, the months mentioned are also the unpopular months to receive visitors according to the census collected by the tourism sector. Visiting Ozamiz during the unpopular period, you will be able to get reasonable hotel rates and flight fares. Whereas, January records the most rainfall. Avoid wet months to ensure your vacation runs smooth.
Main airports available in Puerto Princesa Palawan and Ozamiz
Puerto Princesa International Airport - Puerto Princesa International Airport is located in Barangay San Miguel, Palawan. It handles flights from numbers of established airline companies such as; Air Juan, AirSWIFT, Cebu Pacific, Eastar Jet, Philippines Airlines, Philippines AirAsia, Royal Air Philippines and Tigerair Taiwan. It operates domestic flights to Cebu, Clark, Manila, Iloilo, El Nido, Busuanga, Cuyo, Sipalay, San Vicente and Taytay, whereas, international flights to Seoul and Taipei.
Labo Airport - Officially named as Labo Airport, it is also known as Ozamiz Airport that serves the people in Ozamiz and the entire Misamis Occidental. It is the only airport in that region. It handles flights from Cebu Pacific and Philippines Airlines with flight routes to and from Manila and Cebu. If a tourist is from Puerto Princesa Palawan, it is recommended to take transit flight from Palawan-Cebu-Ozamiz.
Climate pattern in Puerto Princesa Palawan and Ozamiz
Puerto Princesa Palawan and Ozamiz are both influenced by the tropical climate. Thus, both should have almost similar weather and characteristics. Looking at the average temperature of both cities, Ozamiz records lower reading compared to Puerto Princesa Palawan which 27.3 and 28.3 respectively. Moving on to the records of rainfall for both cities, Ozamiz records an average reading of 2985 mm while Puerto Princesa Palawan records 1684 mm. Therefore, tourists from Puerto Princesa Palawan to Ozamiz should take extra concern of the chance of precipitation in the latter city. Do extra reading and find the best month to visit Ozamiz to ensure tourists enjoy discovering the tourist attractions that Ozamiz has to offer.
Highlights attractions in Ozamiz
Mon's Grill - This is one of the most famous restaurants located in this city. It offers the best' halo-halo', a popular Filipino dessert that was made from mixed fruits, sticky shaved ice and sweeteners. A creative yet straightforward dish for tourist to try especially during the sunny days.
Naomi Botanical Gardens - An ideal place for family recreational activities. Also, this is a must-visit site for nature lovers. You can enjoy a variety of attractions provided such as colorful flowers garden and visiting ceramics and pottery place. Make sure to check the weather forecast to enjoy the outdoor activities.
Cotta Fort - Get to know the city's history by visiting Cotta Fort. It was built in 1756 by Father Jose Ducos to serve as Spanish base in the land. It is also known as 'El Fuerte de la Concepcion y Del Triunfo.' As one of the top attractions in the city, tourists are always seen here reading out the information and snapping pictures for memories.