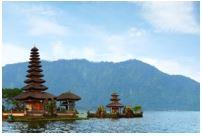 Kalibo is a district located just 2 hours from the centre of Boracay town. It is one of the two options if you are entering Boracay, aside from Caticlan. Boracay is an island situated in the Philippines just 1 hour and 25 minutes away by flight from the port city of Puerto Princesa. Boracay has received its reputation for having one of the best tropical island views and stunning picturesque beaches as well as receiving numerous awards from travel publications and agencies. Because Boracay is so famous for its white sandy beaches and stunning views of the sunset as well as the magnificent layout of its geography, the island has become one of the top destinations for relaxation and tranquillity. The island has just been re-opened after its long renovation closure in April 2018 and is now opened for public access again.
Best time to fly from Puerto Princesa - Palawan to Kalibo - Boracay
The regions of Boracay experience two distinct weather patterns known locally as the Amihan and the Habagat seasons. Amihan translates to "a cool northeast wind" and Hagabat means "west or southwest wind or southwest monsoon". The Amihan season is distinctive with its moderate temperatures and little to no rainfall as well as accompanied by the wind from the northeast. On the other hand, the Habagat season is distinctive with its hot and humid weather with frequent heavy rainfall and wind from the west. The Amihan season usually occurs between October to June while the Hagabat season starts from late June to September.
Main airports in Puerto Princesa - Palawan and Kalibo - Boracay
Puerto Princesa International Airport (PPS) - This international airport serves the surrounding areas of Puerto Princesa as well as the regions around Palawan. In 2017, it completed the construction of its new passenger terminal and cargo terminal buildings, sporting newer facilities and cargo bays. The airport can now hold approximately 700 passengers per hour, receiving 2 million passengers annually.
Kalibo International Airport (KLO) - This is an international airport serving the area of Kalibo, the capital of the province of Aklan in the Philippines and this is also the airport that connects you directly to Boracay aside from the international airport in Caticlan. It is the fastest-growing airport in the Philippines in terms of passenger traffic. The airport is located 2 km away from Kalibo and 68 km away from Caticlan port in Malay. This airport also served both regular and chartered flights as well as the hub for Cebu Pacific Airlines, Pan Pacific Airlines and Philippines AirAsia.
Climate pattern in Puerto Princesa - Palawan and Kalibo - Boracay
Daytime temperatures on Boracay generally range from 77–90 °F (25–32 °C) from the beginning of the Amihan season into February or March, and increase to the 82–100 °F (28–38 °C) range with the onset of the Habagat season. During the Tropical Storm periods, temperatures can fall below 68 °F (20 °C). Tropical Storms can impact Boracay at any time of year but are most likely to be seen during the Habagat season.
Highlights in Kalibo - Boracay
Ariel Point - Ariel Point is a spot near a cliff and surrounded by crystal emerald waters, perfect for your experience in cliff-diving and water sports. To get here, you need to take a boat ride where you will need to take a short climb up the rocky steps of the cliff until you reach the main deck. There, the administrator has provided 3 plank boards from which you can dive, ranging from heights of 3 meters to 15 meters. Around this area, you can also enjoy activities like snorkelling, kayaking and paddleboarding, all of which you can spend the whole day at Ariel Point.
White Beach - White Beach is Boracay's main attraction beach where most tourists would opt to stay at the guesthouses overlooking this beach. The beach stretches to almost 4 km long and is divided into 3 parts: Boat Station 1, Boat Station 2 and Boat Station 3. Hotels and restaurants use these boat stations as markers of reference to note the tourists the high-end area of Boat Station 1, then the Boat Station 2 where most of the restaurants, bars and shopping venues are located while Boat Station 3 is the quieter area away from the bustling nightlife. You can choose which boat station you want your accommodation to be in.
Island-hopping - If you visit Boracay, it is a must that you experience island hopping that most travel agencies would offer you in their travel packages to Boracay. Most island hopping trips take about 6 hours cruising on top of a classic catamaran in which you will tour famous tourist spots like Balinghai Beach, Crystal Cove, Crocodile Island, Magic Island West Cove and Puka Beach. You can spend the day by snorkelling, boat diving, and exploring the shores of the visited spots. To top the tour, the tour package will also include a lunch buffet. To book tours like this, you can ask your hotel's information desk or tourist agencies dotting along with the city of Boracay.