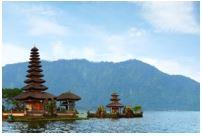 General Santos is an urbanized city with a population of more than half a million people. It is situated on the island of Mindanao and it is the 15th most populated city in the region. The city is situated in the southern parts of South Cotabato and is famously known to be the hometown of the country's famous boxer, Manny Pacquiao. It is known as "The Tuna Capital of the Philippines" for its widespread economy in the business of tuna processing.
Best time to fly from Puerto Princesa - Palawan to General Santos
Weather-wise, General Santos experiences two distinct weather pattern; dry season and rainy season. It is generally shady and cool during mid-year with June to August being the busiest in terms of its tourist traffic. 8 out of 10 days during these months, precipitation will occur. Hence, you might find accommodation rates to be quite expensive during these months. Be sure to book your travel early in advance to avoid skyrocketing prices.
Main airports in Puerto Princesa - Palawan and General Santos
Puerto Princesa International Airport (PPS) - This international airport serves the surrounding areas of Puerto Princesa as well as the regions around Palawan. In 2017, it completed the construction of its new passenger terminal and cargo terminal buildings, sporting newer facilities and cargo bays. The airport can now hold approximately 700 passengers per hour, receiving 2 million passengers annually.
General Santos Airport - This is a domestic airport serving the city of General Santos and its surrounding areas. It serves as a hub for Cebu Pacific and Philippine Airlines with daily flights to Manila, Iloilo, and Cebu.
Climate pattern in Puerto Princesa - Palawan and General Santos
General Santos, like most of the regions in the Philippines, experiences a tropical monsoon climate with little variation in its average temperatures. Its rainy season starts from June to October while its hot and dry season generally occurs from November to May.
Highlights in General Santos
Plaza General Santos - The brand-new Plaza General Santos thrives for splendor. Here you can see the wonderful fountains, lagoon fish, green environment, steel chairs scattered throughout the park, beds featuring rock garden and LED lamp post-shaped dancing people, Flagstone pathway, the bridge over the lagoon and the center attraction is enhanced by General Paulino Santos monument, making this plaza a popular attraction among families, couples and friends to hang out during the weekend and at night.
Sarangani Highlands - If you want a nice, picturesque view along with some good food, then try Sarangani Highlands, a General Santos City restaurant located at the hilltop. It is overlooking Sarangani Bay, downtown GenSan, Mt. Parker, and Mt. Matutum so the scenic view is given. It also offers a wide selection of food and drinks. So whether you come in for breakfast, lunch, snack, or dinner, you would surely find something tasty to order. Sarangani Highlands is also made popular by the annual Takdol Festival, which celebrates traditional native food as well as entertainment.