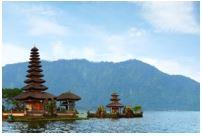 Phuket is one of the islands in southern Thailand. It is Thailand's largest island, and it has 32 other smaller islands around it. The size of Phuket island is 576 square feet. Phuket is located strategically that is suitable for trading between India and China.
Best Time to Fly from Singapore to Phuket
Phuket is an island with a beautiful white sandy beach. Therefore, the best time to visit this place would be between November and March. It is the peak season in Phuket because it is the dry season. The sun will be warm, and there is no rain. It is best to avoid the island between May to October as it is a wet season, so more rain is expected. During the Monsoon season, the waves in the sea are rougher and bigger. The flight ticket too would be lower because many would try to avoid going to the island.
Main Airports Available in Singapore and Phuket
Singapore has three airports altogether. The main airport would be Changi International Airport (SIN). Here there are airlines such as Jetstar Asia Airways, Scoot, SilkAir, Singapore Airlines, Singapore Airlines, and Tigerair. It is around 17 minutes from the city centre. Changi airport has been awarded the best airports in the world due to its complete amenities such as their Airport Wellness Oasis that has spas, Butterfly garden, movie theatre and also the free resting area. Phuket on the other hand only has one airport which is the Phuket International Airport (HKT). Some of the airlines that operate here are Air Asia, Qatar Airways, Etihad Airways, and Emirates. The airport is 50 minutes' drive from the city centre or 60 minutes from Patong. The airport has 24-hour eateries, WIFI, power outlets, a sleeping zone equipped with nearby bathrooms, artificial grass and comfortable seats.
Climate Pattern in Singapore and Phuket
Singapore is located above the Equator line making it a country with a tropical rainforest climate with no distinctive seasons. It has an all year round tropical temperature with an average of 32 °C during the day and as low as 23.1 °C at night. Phuket is very similar to Singapore since both of these countries are in South East Asia and are along the Equator line too. It is hot and humid all year round has the temperature 25 °C at night and 32 °C during the day. Although these two places have its dry and wet season, it does not tamper with the weather to the point that it may jeopardise the flight status.
Highlights in Phuket
1. Put Jaw – This is a temple in Phuket. It is a temple for Taoist and is the oldest one available. It was built over 200 years ago. The temple was dedicated to Goddess of Mercy, Kwun Im. It is a free admission place, but they always welcome donations.
2. Phang Nga Bay – It is a giant cliff where it needs to be discovered by paddling a kayak. It has narrow tunnels and is only accessible via kayak when its high tide. There, the limestone formation can be seen to rise from the sea and is covered with dense vegetation.
3. Bangla Road – Bangla Road is the famous road that is full of nightlife activities such as clubs, live music and also bars. Here, tourists can find liquors and cigarettes at a very cheap rate. Not to mention there is plenty of entertainment such as nightclubs and also pubs and bars.