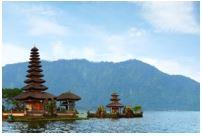 Ever wanting to seek refuge or to go offline from all the buzzes of lives? Then, this is just the perfect place you have bumped into! Auckland of New Zealand is like a bona fide destination for all nature lovers out there. Yes, Auckland may be the most populous urban area of the country, yet this land is rich with spectacular nature trove from its waters, beaches, islands, rainforest, thermal springs and volcanoes. This city is also renowned for being the melting pot of cultures from Japanese, Korean, Chinese, Indian and Thai to even European and Polynesian. Definitely an added points to an amazingly delectable fusion of contemporary cuisine! So, why the wait?
Best time to fly from Butuan to Auckland
Auckland's four main seasons are equally good with each having its very own unique attractions. During summer, the city is said to be one of New Zealand's sunniest and warmest region. Hence, making December to February to be the best time to head to Auckland. With more sunshine, calmer winds and lesser rainfalls, this season will bring you tremendous adrenaline excitements especially to all sun-worshipers, adventure seekers and simply travelers at heart. Plus, summer too hosts numbers of smashing festivals. Nonetheless, Auckland's schedule has actually already preoccupied with endless of festivities all year long regardless of seasons!
Main airports available in Butuan and Auckland
Bancasi Airport - Butuan city's Bancasi Airport is located in Agusan del Norte province. It is the primary airport to solely serve the province which can only accommodate up to 10 flights per day. Furthermore, this airport receives a number of domestic flights mainly coming from Cebu and Manila. Several airlines that operate here are Cebu Pacific and Philippine Airlines.
Auckland Airport - The largest and busiest airport in New Zealand, Auckland Airport indeed serves as the primary transportation hub for the nation after Christchurch's. This airport is situated about 21 kilometer south of city center near Mangere. Furthermore, Auckland Airport has amazingly connects over 26 domestic and 49 international destinations which include Asia, Middle East, Europe, Oceania as well as North and South America. Several major airlines operating here are Air New Zealand, Jetstar, Qantas and Virgin Australia. Specifically for Philippines, there are flights by Philippine Airlines from Manila.
Climate pattern in Butuan and Auckland
With its oceanic climate, Auckland's summers are warm and humid with an average temperature spike of 21.7 to 24.7oC. The warmest months fall in January, February and March which rarely drop lesser than 16.4oC during the night. Meanwhile, its winter in June through August are usually mild and damp. The average temperature in winter sways between 4 to 10oC. Plus, do be fully prepared in case you are heading here in July for it is the wettest and coldest month. Seldomly does Auckland experiences any snowfalls.
Highlights attractions in Auckland
Waiheke Island - Being the second largest island in the Haruki Gulf, Waiheke Island is the most densely populated island. Sprawled just twenty kilometer away from the city center, the island can be easily accessible by either ferry or helicopter. Its beautiful, pristine nature of both land and waters are indeed praiseworthy. Hence, leading it to be nominated as the world's fourth best island in Conde Nast Traveler's 30 Best Islands in the World list. Apart from today's high-end accommodations and restaurants, it also proudly homes over 30-plus boutique wineries which contribute to its nickname as New Zealand's "island of wine".
Rangitoto Island - Rangitoto Island homes the youngest and largest Auckland's volcanic cones. Take a 25-minute ferry ride from Auckland Ferry Terminal. Then, slowly make your way up from Rangitoto Wharf to its summit. Hold it just right there! Before reaching, you will have to climb through its lava fields and cross the world's largest pohutukawa forest. It will take up about an hour walk. But it is definitely worth the sweat! Standing at the very top of its peak that towers nearly 259 meters above sea level, you will indeed be rewarded with the most breathtaking view of Auckland itself with its surrounding Hauraki Gulf Islands.
Woodhill Bike Park - Are you a daredevil? Try this adrenaline-pumped mountain biking in Woodhill. With over 60 tracks built criss-crossing through pine forests, the park provides tracks from beginner's level up to the advanced level. The park extends is opening hours till 10 pm at night on every Wednesday. Furthermore, the park provides bike rentals, mechanic shop and even coffee shop on-site. So, are your lungs and legs up for the challenge?