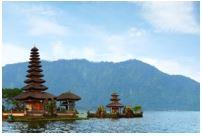 Auckland is the largest city in New Zealand. It is located n the North Island of New Zealand. The diverse and multicultural city is the most populous urban area in the country. The city is a half urban and half marine which offers an international experience wrapped up in a fascinating water world that's dotted with over 50 islands. Auckland is known to have the world's largest population of Polynesians, and you'll hear a lot of people speaking Maori or Polynesian and Asian.
Best time to fly from Iloilo to Auckland
Auckland seasons are the opposite of the Northern Hemisphere, with summer from December-February and winter from June-August. March to May and between September and November are the best times to visit Auckland. The temperature during these months is pleasant with mostly sunny days (excluding May). Auckland is also less crowded with tourists during this time of the year. Peak season is from December through February during the warmer seasons, where you can expect more crowd and high airfare and room rates. For the best deal, both temperatures and tourism drop off between June and August.
Main airports available in Iloilo and Auckland
Auckland Airport – is New Zealand's largest and busiest airport with more than 21 million passengers ending March 2019 in the year. The airport is located near Mangere, a suburban suburb, and Oaks Airport, a transport hub 21 kilometres south of downtown Auckland. The airport is the hub of Virgin Australia and Jetstar Airways, it also a domestic and international gateway for Air New Zealand.
Iloilo Airport – the airport that is equipped with state-of-the-art computerized facilities is located in Cabatuan. The new airport is built in a wider and panoramic place. Cebu Pacific provides numbers of domestic flights connecting Iloilo to Manila, Cebu, Davao, Cagayan, General Santos, Puerto Princesa and Tacloban. It also offers international flights weekly from Iloilo to Hong Kong and three flights from Iloilo to Singapore. The airport is 18 kilometres from the city and is accessible by van, jeepney and taxi.
Climate pattern in Iloilo and Auckland
Iloilo experiences a tropical climate. Meanwhile, Auckland's climate is dry and mild. Auckland has substantial rainfall all year round. There is still a lot of rainfall, even in the driest month. Auckland's average annual temperature is 15.2 °C. The average rainfall here is 1284 mm.
Highlights attractions in Auckland
Rangitoto Island - a volcanic island renowned for its spectacular hiking trails and panoramic views, is situated just off the coast of central Auckland across from Devonport. Multiple trails are available for exploration on the island, including the popular Summit Track that takes hikers to the summit of the island through lava fields and the largest pohutukawa forest in the world. When visiting Rangitoto Island, prepare for stunning views and a steep but doable hike. If you're not interested in hiking, travellers are encouraged to opt for the Fullers ' Volcanic Explorer Tour, which involves round-trip ferry transfers to and from downtown Auckland and a four-wheel-drive island train tour.
Cornwall Park - This vast park on a volcanic cone provides plenty of greenery, plus unique features such as the ruins of a pre-European Maori fort and the remains of Sir John Logan Campbell, the founder of the site. One of the biggest assets of the park is its lookout point: don't leave without taking a look at One Tree Hill.
Mount Eden - is one of Auckland's biggest attractions, without a doubt. This dormant volcano, fully covered with vegetation, provides some of Auckland's best views of downtown. It's also Auckland's highest natural point. Although views are spectacular regardless of the time of day you visit, travellers are recommended to visit during sunrise or sunset for the best panoramas.