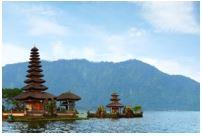 Jambi or Kota Jambi is a city of Jambi province located on the east coast of Sumatra Island, Indonesia. Jambi is very popular for its ancient history of Srivijaya Kingdom. It has been recognized as a busy, important port nested on Batang Hari River. It is also popular for oil and rubber production centre.
Best time to fly from Manila to Jambi
Travelling to tropical climate cities can be so pleasing due to its mild temperature where visitors can put on simple clothes and a stroll around the town. However, choosing the right time to travel to the cities is very important because it is highly suggested for you to avoid the raining season. Jambi records a lower chance of rainfall between June to September. Therefore, this could be the best time for you to visit and explore Jambi city.
Main airports available in Manila and Jambi
Ninoy Aquino International Airport – The Ninoy Aquino International Airport, commonly called as NAIA or Manila International Airport, serving local and international flights to domestic and international destinations. From Manila city centre, it is easily accessed by the highway if you are driving and also it is very easy to have public transport to get here. This airport does not provide direct flight schedule to Sultan Thaha Syaifuddin Airport, Jambi. You will need to transit at Soekarno-Hatta International Airport, Jakarta and then to Jambi.
Sultan Thaha Syaifuddin Airport – Named after the last Sultan of Jambi, this airport is sited at Paalmerah, the suburb of Jambi. This airport has been existing since 1950 during the Dutch colonization period. It has undergone so many renovations to keep this airport updated with current facilities to handle the bigger size of aircraft and serve the rising number of passengers. Not only that, in 2015, Sultan Thaha Syaifuddin Airport has introduced itself as the first world's zoo airport due to its proximity to the nearby animals' park. It can add an element of attractiveness to especially foreign tourists who visit Jambi.
Climate pattern in Manila and Jambi
Manila is influenced by the tropical climate, so does Jambi. Annual average temperatures in Manila range between 25 degree Celsius to 29 degree Celsius. Almost similar to Jambi where its average yearly temperatures recorded are 26 to 27 degree Celsius. These temperature readings vary very little and that is common for cities under tropical climate type. Tropical climate cities have rather a constant temperature reading throughout the year. However, these cities are blessed with an abundant amount of rainfall all year through. Manila records an annual average rainfall of 2047 mm while Jambi records 2347 mm.
Highlights attractions in Jambi
Muaro Jambi Temple Complex – Muaro Jambi Temple is an archaeological site of Hindu-Buddhist ancient heritage temple complex. By looking at the super huge temple complex, it has already unfolded the truth of the glorious era of Hindu-Buddhist civilization at that time. It is believed to have been existing since 7th - 12th AD. Till these days, this complex is still in good condition. Thus it has been nominated to UNESCO to become a World Heritage Site.
The Seven Mountain Lake – The Seven Mountain Lake is a part of Kerinci National Park. The form of this lake is a consequence of the volcanic explosion of Mount Tujuh. It is named as Seven Mountain Lake because seven peaks of Mount Tujuh surround it. It has been a very popular site for night hikers to witness the sunrise in the morning. Hiking up to any of the peaks, hikers get to see the magnificent view of nature.
Kayu Aro Tea Plantation – This tea plantation is located on a highland nearby Mount Kerinci. This could be a stopover for your journey to Mount Kerinci. Stop by at this tea plantation to try out the freshly brewed tea. This is also a popular place for a scenic view photo with Mount Kerinci as its background.