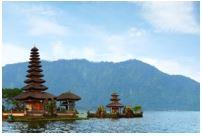 Kerteh a village located in the district of Kemaman, Terengganu, Malaysia. Kerteh developed as a result of the presence of petroleum located at the bottom of the South China Sea overlooking Kerteh beach. Kerteh is also often referred to as the "City of Light" by tourists due to the overflow of light from the Petronas Petroleum Industrial Area which illuminates the Kerteh area at night. Various forms of development have been developed in Kerteh. These include Bandar Seri Kerteh, Kerteh Airport, Petronas Industrial Area, Kerteh Port, Terengganu Oil Filter Plant, Petronas Region, Petronas Regional School, Kerteh Mall Region, Mini Kerteh Stadium, Petronas Region Country Club, Golf Course and many more. PMINT also developed the Petronas region. There are many developments in Kerteh in line with the development of ECER throughout the state of Terengganu.
Best time to fly from Manila to Kerteh
The peak and busiest times of Kathmandu are in October followed by June and July. Hotel prices, as well as flight tickets, will be higher than any other months. However, you can still get great deals if you book a flight or accommodation ticket earlier. The lesser month with travellers is in March. You can get cheap flight tickets and hotels if you are visiting Kathmandu that month.
Main airports available in Manila and Kerteh
Ninoy Aquino International Airport – previously known and still commonly referred to as the Manila International Airport. Ninoy Aquino International Airport is the international airport that serves Manila and its surrounding metropolitan area. The Ninoy Aquino International Airport is located along the border between the Pasay city and Paranaque. Ninoy Aquino International Airport is located 7 km south of Manila and Southwest of Makati. The Ninoy Aquino International Airport also the main international gateway for travellers who want to visit the Philippines. It also serves a hub for AirAsia Philippines, Cebgo, Cebu Pacific, PAL Express and Phillippine Airlines. The Manila International Airport Authority operates the Ninoy Aquino International Airport. Ninoy Aquino Airport is linked to a Rail Commuter called Light Rail Transit or LRT. The connected LRT station is Baclaran Station from route 1. This LRT operates from 5 am to 9.30 pm on weekdays. While it stopped at 9 pm on Sunday. Ticket prices are between 15 Pesos, 20 Pesos and 30 Pesos.
Kerteh Airport – is an airport located in the city of Kerteh, Terengganu, Malaysia. Kerteh Airport is a small airport located in Kerteh, Terengganu. The Kerteh Airport was built for transporting workers to the oilfield located about 100 to 200 km North of the South China Sea. The airport reopened for commercial use on January 12, 2009. Firefly provides twice-daily flights to or from Sultan Abdul Aziz Shah Airport, Subang using the ATR 72 aircraft from Monday to Thursday.
Climate pattern in Manila and Kerteh
The hottest months in Kerteh are in June, May and April. However, June has the highest average temperature where the temperature can be as high 33.7 °C during day time and 24.2 °C during night time.
Highlights in Kerteh
Kemasik Beach – if you are in Kerteh, be sure to visit this beach. It is one of the famous beaches in Kerteh. You can enjoy picnicking or stroll around this beach with your loved ones.
Mesra Mall – this mall is a modern shopping mall located in Kerteh. You can find many things here, such as accessory, clothing and many more.
Kemaman Zoo – you can also spend your day at the Kemaman Zoo. You can enjoy strolling here and looking at animals here at the zoo.