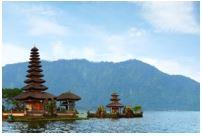 Krabi is one of the most favourite tourist destinations in Thailand. It lies at the mouth of the Krabi River, the west coast of South Thailand. It also can be said in between Phang Nga and Trang. The capital city of Krabi Province and Krabi District is known for its tourism industry. This town is well-known for its stunning beaches with white sands and clear turquoise water, waterfalls and huge caves. It is also famous for island hopping activity as this town has over 150 islands. Besides that, the visitors will discover amazing temples and shrines at Tiger Cage Temple as well as large markets in this town. The visitors should try a high-class Thai massage and taste local cuisines while travelling in Krabi town.
Best time to fly from Manila to Krabi
In Krabi, there are only two seasons which are a dry season and a wet season. During the dry season, it will start from June till August. Whereas, the wet season will happen around September to October. Both seasons are the low season of this town. Lesser visitors are coming to Krabi during the dry season due to extremely hot weather. However, the visitors can still enjoy doing outdoor activities such as hiking, jungle trekking, snorkelling and many more. As for the wet season, rainfall frequently occurs in most of the days. The visitors can only visit indoor attractions during this period. Therefore, the best time to visit Krabi is from November to March, which happens during the peak season.
Main airport available in Manila and Krabi
Ninoy Aquino International Airport - Ninoy Aquino International Airport is operating for Manila area. It provides four different types of terminals. This airport serves a lot of international and domestic airlines, including Cebu Pacific, China Airlines, Emirates and AirAsia. This airport also handles for cargo airlines. Among them are MASKargo, FedEx Express, China Airlines Cargo, EVA Air Cargo and more. Apart from that, Ninoy Aquino International Airport is located about 7 kilometres to the town. By getting on a taxi, the taxi fare will be approximately PHP 380 to PHP 450.
Krabi International Airport - Krabi International Airport is the primary airport that serves for Krabi. It has received millions of passengers yearly. This airport is operating for international and domestic airlines. Among them are AirAsia, Scoot, Shanghai Airlines, Qatar Airways, Finnair, Thai Airways and many more. The distance between Krabi International Airport and Krabi city is about 12 kilometres. For visitors taking a taxi, the journey will take about 15 minutes to the city centre. The taxi fare will be around THB 100, which is about PHP 166.61.
Climate pattern in Manila and Krabi
Manila and Krabi have the same tropical climate experience. Throughout the year, Krabi has a significant rainfall. The average annual temperature of this city is 27.3 degrees Celsius. During the dry season in Krabi, the visitors will encounter high humidity and intensely hot weather. Rainfall rarely occurs throughout this season. Meanwhile, this city will be hit by monsoons and heavy rainfall during the wet season. It is not safe for visitors to go to the beach and do island hopping at this period. Hence, loads of visitors prefer to come to Krabi from November to March because the air is cool and the weather is slightly hot.
Highlight attractions in Krabi
Than Bok Khorani National Park - Than Bok Khorani National Park is one of the top attractions in Krabi. It has an area of over 100 square kilometres. This park consists of limestone mountains, mangrove forest and different types of flora and fauna. This park is also famous for its beautiful waterfall, namely Than Bok Khorani Waterfall. To get to the waterfall, the visitors need to find the Visitor Centre. From there, the visitors will see a nature trail which can lead them to the waterfall. Once the visitors have reached the destination, the visitors can dip themselves in the clear waterfall. Besides that, the visitors can go kayaking to a 3,000 years old cave to see paintings.
Mu Ko Lanta National Park - Mu Ko Lanta National Park is situated in Ko Lanta Yai, Thailand. The visitors will experience hiking along two kilometres trail, which will lead them to a rainforest. The visitors will spot a few endangered animal species along the way such as Chinese egret, a green imperial pigeon and monkeys. Besides that, the visitors will discover a cave called Tham Khao Mai Kaew Cave within the area. There is also a beach where visitors can relax and see the beautiful view of the sea. The visitors can also have fun snorkelling in the clear water of Koh Rok Nok. For visitors who want to stay overnight at this park, this park provides a camping area and a few bungalows.
Ao Nang - Ao Nang is the main tourist area in Krabi. It is a beach resort located along the Beach Road. It consists of accommodations, shops and restaurants. The visitors will take about 30 minutes to explore this whole small town. Another attraction of this place is the Ao Nang Beach. The beach stretches over 1,000 metres long. The beach is always full of visitors because it is a great spot for photography. It also gives a stunning sunset view to the visitors. Other than that, the visitors can have a short kayak to Phra Nang Beach and visit the amazing Phra Nang Cave. For visitors who love rock climbing, the visitors can head on to Railay Beach.