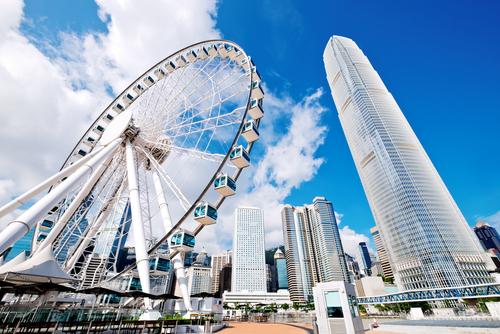 Hong Kong is famous for being a 'Cantonese-speaking capital' as well as have the most skyscrapers in the world. Hong Kong is a special administrative region of China, which implies that its government, police department, currency and education system separated from China's. It is the world's fourth-most-densely-populated region with 7.4 million people of various nationalities. Hong Kong is ranked at a seventh place by the United Nations Human Development Index and has the longest life expectancy.
How to Get Cheap Flights to Hong Kong?
Traveloka is a travel search engine that makes it easy for travellers to find the cheapest flights to Hong Kong. All you need to do is key in the information in the search box, and the application will recommend the best trip according to your budget. It compares flight prices across some trusted airlines to help you to get the best possible deal. Use Traveloka's price alert feature to be notified of flights in your desired price range to get the best flight price to Hong Kong.
When is the Best Time to Fly to Hong Kong?
While Hong Kong is generally considered an all-year round destination, some periods are much lower than others, with the off-peak seasons during July and August which is around summer. This may somewhat be one of the best times to visit Hong Kong as there are fewer people and one can get a better view at Victoria Peak. Peak season in Hong Kong is from October to mid of May, where hotel bookings are much harder to get done due to rooms tending to get booked faster. 
Hong Kong has a sub-tropical climate, which means hot and humid summer with thunder storms. The winter season here would result in the temperatures reaching below 10 degree Celsius. The country is also experiencing a typhoon season which is typically expected to begin from May to November. There are several levels of warning signs issued by the Hong Kong Observatory, in which if warning signs reach a figure of 8, all businesses, schools, shops will be shut down. The ideal time for tourists to visit Hong Kong is in autumn from September to November. This is because the country has a moderate temperature with a refreshing breeze. Another time is when Hong Kong experiences spring from March through May, which is when the temperature and humidity increased. 
There are a lot of festivals you can look forward to enjoying in Hong Kong, which is strongly based on local customs and culture. The celebration of Chinese New Year here is among the most festive and colorful, with a huge night parade going through Tsim Sha Tsui streets. There is also the Tin Hau Festival, where more than 70 temples across Hong Kong dedicated to Tin Hau the sea goddess, are visited to celebrate the goddess' birthday. Dragon Boat Festival is a public holiday with dragon boat races held around the city. Other festivals include the Hungry Ghost Festival and Mid-Autumn Festival.