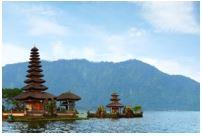 Amsterdam is the commercial and cultural capital of the Netherlands and acts as one of the top financial trade centres in Europe. The name Amsterdam comes from Amstelredamme, which means the origin of the city as a small fishing village around a dam in the river of Amstel. In the 17th century, this city became one of the most important ports in the world. Since then, the city has expanded during the 19th and 20th century. Many large Dutch institutions have their headquarters there, including Philips, AkzoNobel, TomTom and ING. Also, many of the world's largest companies are based in Amsterdam or established their European headquarters in the city, such as leading technology companies Uber, Netflix and Tesla. As for financial and trade industry, The Amsterdam Stock Exchange is the oldest stock exchange in the world.
Amsterdam is also one of the leading cultural centres in Europe. It consists of various museums such as the Rijksmuseum, the Van Gogh Museum, the Stedelijk Museum, Hermitage Amsterdam, the Concertgebouw, the Anne Frank House, the Scheepva Art Museum, the Amsterdam Museum and many more. Besides that, this city also attracts many nationalities from other countries with at least 177 nationalities represented.
Best time to fly from Bacolod to Amsterdam
The best time to visit Amsterdam would be from April to May or September to November. The weather during these months is mild and moderate, with daytime temperatures between 10 to 19 degrees Celsius. These months are also the best period to get reasonable prices for Amsterdam flights and hotels.
Main airports available in Bacolod and Amsterdam
Amsterdam Airport Schiphol - This international airport is the main international airport in the Netherlands. Located 9 kilometres southwest of Amsterdam, it was previously opened on 16 September 1916 as a military base. After that, it was destroyed through bombing and restored immediately. Schiphol became the primary airport of the Netherlands in 1949. It also acts as the hub for KLM and its regional affiliate KLM Cityhopper as well as for Corendon Dutch Airlines, Martinair, Transavia and TUI fly the Netherlands. The airport also serves as a base for EasyJet and LEVEL. Besides that, it has become the third-busiest airport in Europe in terms of passenger volume and the busiest in Europe in terms of aircraft movement.
Climate pattern in Bacolod and Amsterdam
In Amsterdam, the climate is sub-oceanic, humid and rainy, being influenced by the North Sea, but also by the Atlantic Ocean which is not far from the city. Temperatures can change constantly and the city usually experiences cold but not freezing winters and cool summers. There can occasionally be cold, snowy winters and hot, humid summers. The average temperature ranges from 3.5 °C (38.5 °F) in January and February to 17 °C (62.5 °F) in July and August.
Highlights attractions in Amsterdam
Stedelijk Museum - The Stedelijk Museum is famous for its commendable collection of contemporary art. Alongside Rijksmuseum and the Van Gogh Museum, this museum also has reached its standards of becoming one of the internationally known museums.
Vondelpark - Known as Amsterdam's favourite green space, Vondelpark is a popular park featuring ponds and winding paths, cafes, playgrounds and an open-air theatre as well as lawns. This park is an ideal park to rest, bike ride, jog and picnic with family and friends. Besides, there is also an open-air art gallery, with 69 sculptures, including one designed by Picasso, in its grounds.
Artis Zoo - Artis Zoo is Europe's oldest zoo and consists of more than 900 animal species. It is known as Natura Artis Magistra to locals. This place features many interesting sections including Micropia, the microbe museum, aquarium, geology museum, planetarium and many more. Besides that, there is a special section for children's petting zoo and allows them to feel and embrace different kinds of animals.