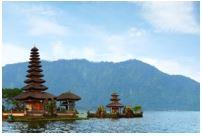 Located in the North Island of New Zealand, Auckland is an urban city which has a population of 1,628,900 as in June 2018. The population is divided into various ethnic groups, cultures and countries, which makes it home to the largest Polynesian population in the world. Auckland is well known with hills covered in rainforest and a harbour on each of two separate major bodies of water as well as dozens of dormant volcanic cones.
Auckland is also acted as the centre of education and cultural institutions. Founded in 1883, The University of Auckland offers various courses for students and becomes the largest university in New Zealand. As for cultural institutions, there are the Museum of Transport and Technology and the Auckland War Memorial Museum which exhibits historical sites, festivals and other activities.
Best time to fly from Bacolod and Auckland
The best times to visit Auckland are from March to May and between September and November as well as during spring November to March. These months offer pleasant temperatures which are mostly sunny days and fewer crowds. The peak season is mainly during December through February and the hotels and flights are mostly expensive and on-demand.
Main airports available in Bacolod and Auckland
Auckland Airport - Located near Mangere and Airport Oaks, Auckland Airport serves as the largest and busiest airport in New Zealand, with over 21 million passengers. It is also both a domestic and international hub for Air New Zealand, the New Zealand hub of Virgin Australia and Jetstar Airways. Auckland Airport consists of two terminals which the International Terminal and the Domestic Terminal. It is one of only two airports in New Zealand capable of handling Boeing 747 and Airbus A380 aircraft. Besides, the airport is one of New Zealand's most critical infrastructure assets providing thousands of jobs for the region. The airport consists of 2 runways and the expected completion date for the second runway is now 2025.
Climate pattern in Bacolod and Auckland
Auckland has an oceanic climate and classified as subtropical with warm, humid summers and mild damp winters. This city also experiences constant warm and sunny weather. The average daily maximum temperature is 23.7 °C in February and 14.7 °C in July. The absolute maximum recorded temperature is 34.4 °C on 12 February 2009. Snowfall is extremely rare and drops in temperature during the most significant fall since the start of the 20th century was on 27 July 1939.
Highlights attractions in Auckland
Matakana Farmers' Market - This farmer market is local and international tourists' favourite for its fresh produce and local products. Opened every Saturdays, this market offers various food such as artisan bread, gourmet spreads, cheeses, olive oils, craft beers and local wines. Besides the local cuisine, visitors also can browse the art and craft galleries and find everything from paintings by local artists to the renowned Morris & James Pottery. After spending time at the market, you can walk along a deserted bay or picnic with family and friends.
Boat Cruises - Boat cruises are among the main activity in Auckland. There are plenty of boat cruises that operate from Auckland visitors can choose from such as Hauraki Blue Overnight Cruise, Bay of Island Cruise, and Harbour Sailing Cruise, which are the most popular ones. There are various places you can visit during cruising. One of them is Tiritiri Matangi Bird Sanctuary where you can spot many endangered and nearly extinct bird species such as takahe and kokako.
Auckland Art Gallery - It is located near hilltop Albert Park and becomes one of the famous places to see in Auckland. Auckland Art Gallery is perfect for art lovers as it exhibits an extensive collection of national & global art and artefacts and renowned works of artists all over the world. Besides, it is also offer guided gallery tours for a specific time only.