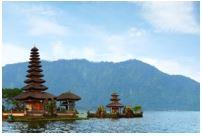 Brisbane metropolitan is the capital city of Australian State of Queensland. It is the most populated city and the third most popular city in Australia. The city of Brisbane is well known for its distinct Queenslander architecture which forms much of the city's built heritage. Brisbane is the popular gateway to Queensland state particularly famous resort area to Gold Coast and Sunshine Coast. The hilly geographical surface of Brisbane makes it the place to enjoy incredible sightseeing. It will be such a great gateway to relax and to have fun as whatever in Brisbane will bring you joy and happiness.
Best time to fly from Bacolod to Brisbane
The best time to visit Brisbane is from March to May, which is during the autumn season. The temperature is cool and very pleasant, plus, there is little rainfall make it possible to do fantastic outdoor activity. Winter and spring, which occur from June to August and September to November respectively, are also a favourable time to visit Brisbane. During this time, you can participate in the Brisbane Festival where people are enjoying arts celebration.
Main airports available in Bacolod and Brisbane
Bacolod- Silay Airport - Bacolod- Silay Airport is the prime airport serving the Negros Island Region of the Philippines. The airport is located 15 kilometres northeast of Bacolod, Silay, Negros Occidental. This airport connects Bacolod with other destinations domestically and internationally. The operating airlines in this airport are Cebu Pacific and Philippines Airlines. Get around the city by using public transport that is available at the airport terminal.
Brisbane Airport - Brisbane Airport is the main international airport serving Brisbane City and South East Queensland. Brisbane Airport is ranked as the fifth-best performing large-sized airport in the world for on-time performance by OAG. The operating airlines in this airport are Cathay Pacific, Emirates, Etihad Airways, Philippines Airlines, China Airlines and many more. Brisbane Airport is awarded numerous awards such as Australia's No. 1 airport for quality of service, the third-best airport in the world servicing millions of passengers and international architecture award. Facilities such as public transport, restaurants, cafes, convenient store and money changer are available at this airport. Train, bus and taxi are available to ease you to get around the city.
Climate pattern in Bacolod and Brisbane
Brisbane has a humid subtropical climate prevailing classified by hot, wet summers and moderately warm winter. Since it is close to the Coral Sea and warm ocean current, the overall temperature variability is somewhat less than most Australian capitals. They experience long, hot and wet summer during short and warm winter.
Highlight attractions in Brisbane
Lone Pine Koala Sanctuaryn- Touching, holding and cuddling koala is a must Aussie experience. Other Australian animals such as crocodiles, snakes, dingoes, wallabies, wombats and kangaroos are also live in this sanctuary nestled on the Brisbane River. You can also take home a souvenir snap of holding a koala, snake or baby crocodile.
South Banks - South Banks is home to parklands, plazas and promenades, as well as a diverse array of restaurants and exciting special events. The popular things to do here include working out at the free fitness classes, visiting Epicurious Garden, and biking or strolling along the trails. The giant Ferris Wheel is also one of the top tourist attractions in South Bank.
Brisbane River Cruise - The most exciting way to enjoy Brisbane to the max is travel by CityCat. Gliding the twists and turns of the Brisbane River, the fleet of CityCat and City Ferries with hop-on, hop-off offer a range different cruises, many with informative narration about the history and sights of the city. This is a fantastic way to gain a fresh perspective of Brisbane landmarks such as the Story Bridge, Kangaroo Point Cliffs and some of the Australian wildlife.