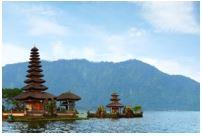 Officially Masbate is a 4th class city and the capital of the province of Masbate, Philippines. It had a population of 95,389 people according to the census in 2015. As the only city in the region, Masbate has served as the main commercial center and head of the port in the province. The Philippine Chamber of Commerce and Industry has recognized Masbate as the # 4 Most Owned Country in 2013 in the Most Outstanding Business of the LGU and is also named the Most Competitive 20th City among 143 cities in the Philippines. It serves as an intra distributor of almost all commodities traded to other municipalities throughout the region and is a center of trading activity. The main product of Masbate town is the source of copra and sea like fish. It has been exported to Manila, Lucena, Legazpi, and Cebu City. Other products sold are dried fish, crabs, shrimp, bangus, livestock, and rice.
Best time to fly from Basco Batanes to Masbate
February and March are the least seasons of Masbate's tourists. Not only are tourists lacking, but most hotels offer cheaper rates to attract tourists this season. Occasionally, travel companies are also rewarding or offering discounts for excursions to Masbate to attract tourists in these months. In Masbate, the peak of tourism takes place in January. Higher accommodation rates than other seasons. At Christmas time are a very busy date and a date that you should avoid it and not in an occupied state. Between May and October is the rainy season. So be prepared if you come at this time.
Main airports available in Basco Batanes to Masbate
Basco Airport -This airport is the main transportation for Basco. Basco Airport is one of two airports in Batanes Islands. This airport serves the Batanes region of the Philippines. It is located in the provincial capital of Basco. Sky Pasada makes Basco Airport as one of its hubs. Although the airport has received international flights, this airport is not classified as an international airport.
Moises R. Espinosa Airport -The city is accessible via the air via Moises R. Espinosa Airport. The airport is located in the province of Masbate in the Philippines and the airport serving Masbate City's public areas. Cebu Pacific has an early morning flight to and from Manila. It was named after Musa Espinosa. The Philippine Civil Aviation Authority has classified this airport as a major 2nd class airport.
Climate pattern in Basco Batanes to Masbate
Masbate has a tropical climate. Masbate has two seasons, seasons and wet seasons. It is dry and sunny throughout the year with occasional rain from June to December. The province of Masbate usually gets cyclone once a year or no. North Masbate receives more rain and hurricanes than southern Masbate as it has a different climate. The Masbate temperatures can reach 36 degrees Celsius in summer from March to May and as low as 18 degrees Celsius in the mountains during the rainy season. The average temperature is about 24 to 34 degrees Celsius, and there are not many changes except in May, the hottest month.
Highlights attractions in Masbate
Masbate Cathedral - Masbate Cathedral is officially known as the Cathedral of Saint Anthony of Padua. It is a Roman Catholic church located on Quezon Street in Masbate City, Masbate, Philippines. A Spanish missionary set up this cathedral in 1578. It has now become a cathedral or seat of the Roman Catholic Diocese of Masbate.
Palani White Beach - This ten kilometer-long beach is located in the city of Balud, on the east coast of Masbate Island. It takes half an hour from Masbate City to reach Palani Beach. Palani White Beach is a secret paradise with clear water and powder sand. The beach is best at sunset as you can see the breathtaking scenery.
Catandayagan Falls - This beautiful waterfall is located on Ticao Island. It takes about an hour to come to Catandayagan Falls from Masbate City. The highly polluted rock formation in the leaves produces rough and beautiful scenes. This attraction is another waterfall due to the water falling into the sea. The waterfall is 60 feet high with cool, clear water. In this island can see manta rays or giant mantas. It is one of the marvelous marine species that has made the area one of the dive attractions for local or international divers.