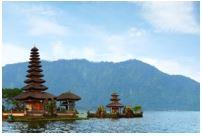 Officially City of Angeles or referred to as Angeles City. It is a very urbanization class 1 in the Central Luzon region of the Philippines. The city had a population of 411,634 people by the census in 2015. The Clark International Airport, located at Clark Freeport Zone, serves the city of Angeles. The city was once affected by the eruption of Mount Pinatubo in 1991. MoneySense has recognized Angeles as one of the "Best Places to Live in the Philippines," and Angeles ranked 15th in the magazine's survey. Angeles is 83 kilometers from Clark Pampanga and 17 kilometers from the capital, San Fernando. The city has a cottage industry that produces rattan furniture, coconut, and charcoal briquettes. Additionally, the city also has a thriving export business in handicrafts, metal crafts, toys, household appliances and clothing. Many restaurants contribute to economic growth in the nearby Angeles city of shopping malls and most recently in the newly renovated Nepo Quad to cater to the needs of the rising population.
Best time to fly from Basco Batanes to Clark Pampanga
From June to November, the rainy season in Clark Pampanga is not a great time to visit the city. The Philippines is a cyclone-hit nation every year, and Clark Pampanga receives strong wings, even during the wet months of August, and September. So, if you decide to visit Clark Pampanga in low season, do not forget your raincoat. Although the dry season runs from December to May, the best time to visit Clark Pampanga is from January to April.
Main airports available in Basco Batanes to Clark Pampanga
Basco Airport -This airport is the primary transportation for Basco. Basco Airport is one of two airports in Batanes Islands. This airport serves the Batanes region of the Philippines. It is located in the provincial capital of Basco. Sky Pasada makes Basco Airport as one of its hubs. Although the airport has received international flights, this airport is not classified as an international airport.
Clark International Airport -It is also an airport which is the international gateway to the Philippines. This airport is located in the Pampanga Clark region serving central Luzon and northern areas. This name comes from the former Clark Air Force Base which was the most extensive US Air Force base abroad to be closed in 1991 and handed over to the Government of the Philippines. The airport is managed and operated by Clark International Airport Corporation. The Philippine Air Force used the southern part of the airport as Clark Air Base. Clark serves international and domestic flights.
Climate pattern in Basco Batanes to Clark Pampanga
Clark Pampanga has a tropical savannah climate bordering on a tropical monsoon climate. Clark Pampanga is situated entirely within a tropical area. Its proximity to the equator means the temperature is hot throughout the year, especially during daytime. It has a cool dry season from late November to early March. In the rainy season, rain is rare throughout the day, but the rain is very heavy in no time. Typhoons usually occur from June to September.
Highlights attractions in Clark Pampanga
Nayong Pilipino Clark - Nayong Pilipino Clark is a place to visit if you want to enjoy Philippine culture and history. You can enjoy an hour-long cultural show in the afternoon and at Aeta Village where you can watch traditional dances. There is also an Orchidarium that houses native plant species. This place has a culture, history and nature to be witnessed by tourists. Nayong Pilipino Clark covers an area of ​​3.5 hectares (8.6 acres). The Money Museum has the current and historic Philippine currency, while the Textile Museum exhibits local textiles. The on-site cultural park also features a picnicking area of ​​contemporary performances such as the Grand Lahi and the Fiesta Filipina parade on display.
SM City Clark - SM Prime Holdings controls and owns SM City Clark is a shopping mall. It is located along the M.A. Roxas Avenue in Clark Freeport, Angeles City in Pampanga, Philippines. SM City Clark is the second SM supermallery in Pampanga province after SM City Pampanga in San Fernando City and Mexico, Pampanga. The shopping center has an area of ​​17 hectares and a total area of ​​170,000 square meters estimated to be opened on May 12, 2006. It has more than 300 stores and various dining outlets for you to shop.
Zoocobia Fun Zoo - it is a family-friendly park that offers bird handling and nutrition, animal shows, horse rides, and play areas. There are so many nature lovers of all ages.