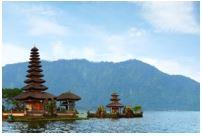 Sawadee ka/krab! Welcome to Bangkok! A cosmopolitan unlike any other, Bangkok handsomely rewards its urban explorers at every turnings! Simply a little courage is all you need to get lost into the wonders of the city. First timers may find it flummoxing with all the frantic jumbles of towering skyscrapers, deafening motorcycle taxis, taxicabs and crowds of pedestrians. But, rest assured. On the other side of the coin, Bangkok is a dynamic city which displays a praiseworthy amalgamation of its past and present. Don't be surprise if you bump into Buddhist monks clad in saffron-colored robes crisscrossing the streets. While, it undergoes a total makeover into lively nightclubs, cabarets and exotic red-light districts during the nights. Indeed, Bangkok has never cease to amaze!
Best time to fly from Butuan to Bangkok
Owing to the fact that Thailand has a tropical savanna climate or commonly known as tropical wet and dry season, it is blessed with three distinct seasons. Namely, a hot season is to be expected from March to mid-May and subsequent downpour season, brought by the southwest monsoon, ends in October. Later of the year, a dry and relatively cool season follows from November till February, After the monsoon dies down, November till March is certainly the best period to fly to Bangkok.
Main airports available in Butuan and Bangkok
Bancasi Airport - Butuan city's Bancasi Airport is located in Agusan del Norte province. It is the primary airport to solely serve the province which can only accommodate up to 10 flights per day. Furthermore, this airport receives a number of domestic flights mainly coming from Cebu and Manila. Several airlines that operate here are Cebu Pacific and Philippine Airlines.
Don Mueang International Airport - Previously known as Bangkok International Airport, Don Mueang International Airport is one of the two international airports serving Greater Bangkok. It is considered as Asia's oldest operating airport. Furthermore, the airport caters great numbers of international flights predominantly from Southeast Asia and currently acts as the main hub for low-cost airlines like Nok Air, Thai AirAsia, Thai Lion Air and New Gen Airways.
Suvarnabhumi Airport - Replacing Don Mueang International Airport, Suvarnabhumi Airport is now the forefront airport of Bangkok. The airport serves as the main hub for Thai Airways International, Thai Smile Airways and Bangkok Airways. Similarly to Don Mueang Airport, Suvarnabhumi's handling international flights from Southeast Asia but with additions to Middle East and European countries. It is indeed the busiest airport in the whole Thailand!
Climate pattern in Butuan and Bangkok
The weather in Bangkok is fairly hot all year round with average temperature ranges between 22 to 35.4oC. Hot season is generally dry but with occasional storms. The warmest months befall the metropolis are in April, May and June whereby the highs are constantly around 36.7oC and rarely drops lower than 27.7oC at night. The downpour season brought by the southwest monsoon, which ends in October, has made September to be the wettest months relatively.
Highlights attractions in Bangkok
Wat Pho - A pilgrimage in Bangkok is incomplete if you have not set foot to the city's largest reclining Buddha in Wat Pho. The temple homes a stunningly enormous golden Reclining Buddha with the size of 15 meters tall and 46 meters long. Even more surprisingly, the feet alone measure over five meters! Also while you are here, unwind your tense muscles with their traditional Thai Massage!
Chatuchak Weekend Market - Chatuchak Weekend Market is the largest market in Thailand. In fact, it is even considered as the world's largest and most diverse weekend market that attract over hundred thousands of visitors on every weekend. This street-shopping boulevard hostsover 8, 00 stalls selling tremendous variety of goods from clothes, antiques, electronics, cosmetics furniture, plants and the best of all street food! If you are foodies at heart, then don't miss out the chance to sample every local cuisines there are!
The Grand Palace - Formerly serves as a royal residence, the Grand Palace or also known locally as Phra Borom Maharatchawang is now used solely for ceremonial occasions. This palace dated as far back in the 1780's whereby it started off as the Thai King's residence, Royal court and administrative seat of government for over 150 years. Be intrigued by its splendid architecture, perfected even more so by its intricate details!