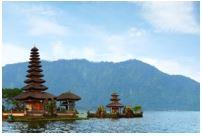 Regarded as one of the most livable cities, Melbourne offers a combination of world-class dining, art galleries, homegrown fashion and packed sports calendar. Tourists will want to come back once they've ventured into this city!
Best time to fly from Butuan to Melbourne
Melbourne experiences a temperate oceanic climate with warm to hot summers and cool winters. Melbourne is recognized for its changeable weather conditions, mainly due to it being located on the boundary of hot inland areas and the cool southern ocean. This temperature differential is most prominent in the spring and summer months and can result in strong cold fronts to form. These cold fronts can be responsible for varied forms of severe weather from gales to thunderstorms and hail, large temperature drops and heavy rain. Winters, however, are usually very stable, but slightly damp and often cloudy. Due to moderate climate and tourist crowds, March to May and September to November are the best time to visit Melbourne. The city attracts hordes of tourists during summertime, so if you want to avoid crowds, plan your trip well!
Main airports available in Butuan and Los Angeles
Bancasi Airport – Bancasi Airport is a domestic airport that serves the city of Butuan. This airport is located at Agusan del Norte, Philippines, serving flight routes to and from Cebu and Manila. The airlines operating in Bancasi Airport are limited to only Cebu Pacific and Philippine Airline's PAL Express. The flights from Butuan to Manila take around an hour while flights to Cebu take 45 minutes. Since the Philippines' two major international airports are located in those cities respectively, tourists can either travel to other countries or fly domestically to other islands in the Philippines. Bancasi Aiport offers facilities such as eateries and shops to buy souvenirs.
Melbourne Airport – Melbourne Airport or commonly known as Tullamarine Airport is the primary airport that serves Melbourne city and it is the second busiest airport in Australia. The airport features four terminals which consist of one international terminal, two domestic terminals and one domestic budget terminal. This airport is situated 23 kilometres northwest of the city centre. Melbourne Airport is the main hub for several airlines including Jetstar Airways, Qantas, Regional Express Airlines, Tigerair Australia and Virgin Australia.
Climate pattern in Butuan and Melbourne
Having a temperate oceanic climate means Melbourne experiences warm to hot summers and cool winters. January is the hottest month in Melbourne with an average temperature of 21°C and the coldest is July at 10°C with the most daily sunshine hours at 11 in January. The wettest month is May with an average of 68mm of rain. Due to moderate climate and tourist crowds, March to May and September to November are the best time to visit Melbourne. Additionally, the peak season for the tourism in Melbourne would also be during summer so plan your trip well to get good deals for hotel and flight!
Highlights attractions in Melbourne
Queen Victoria Markets – Melbourne is well-known for its markets, which sell everything from local products to arts and crafts and vintage fashion. Get amongst the hustle and bustle of the Queen Victoria Markets, the largest open-air market in the Southern Hemisphere. You can take a bus from there to the South Melbourne Market, and enjoy dim sum or street-style Mexican food under its historic awnings.
Discover Melbourne's lively arts and culture – National Gallery of Victoria is Australia's oldest gallery, and it hosts and exciting range of exhibitions and events, and have an assortment of more than 70,000 works. Tourists may also go to the Australian Centre for the Moving Image (ACMI) to engage in the film, television and digital world or grab a taxi to the Heide Museum of Modern Art at Bulleen for an insight into Australian artists. Later in the evening, tourists may catch a performance at one of Melbourne's theatres, which has everything ranging from musicals to comedy. Now, if you're up for live music, stop by Bird's Basement jazz club. Indeed, Melbourne is home to various kind of arts!
Take a walk through Melbourne's laneways – Stretched out at the centre of Melbourne are cobbled laneways, which have become a mecca for coffee shops, cafes and shopping boutiques. Tourists may start the little trip at Flinders Street station, goes down Degraves Street and discover the city's fun and magnificent arcades and street art almost at every corner. The street art includes works from England-based graffiti artist, Banksy. Later on, head down Collins Street to visit the exquisite Block Arcade and then get your dose of caffeine at pocket-sized Brother Baba Budan or Patricia, both on Little Bourke Street.