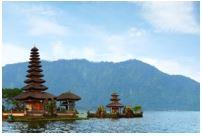 Zurich is the largest city in the whole of Switzerland. It is located in the north of Switzerland at the tip of Lake Zurich. The city is a hub for railways, roads and air traffic. The Zurich airport and also railway station has been listed as the busiest and largest in the country. The whole world knows Zurich as the largest financial centers and there are many financial institutions and banking companies located here. Besides this, Zurich also has many museums and art galleries. Theaters are also one of the many tourist attractions found here.
Best time to fly from Cagayan De Oro to Zurich
The best time to visit Zurich would be during the summer. The weather and temperature are very pleasant at an average of 21 degrees Celcius. Many tourists would come during this season to enjoy the sun and do outdoor activities with the cool breeze in the evening. Since it is the peak season, it is well known that Zurich can be quite expensive at this time. Therefore it is best to plan to secure good deals for flights, accommodations or transportation, and others.
Main airports available in Cagayan De Oro and Zurich
Laguindingan Airport - The Laguindingan Airport is the main airport that serves the area of Cagayan de Oro, Illigan and a few other provinces such as Misamis Oriental, Lanao del Norte, Bukidnon and also Mindanao. This airport is classified as a Principal Domestic Airport which is also the second busiest airport in the Philippines. This airport is located around 46 kilometers from the city center, Cagayan de Oro, 57 kilometers from Iligan and only 4.17 kilometers from Laguindingan. This airport has been operating since June 15, 2013. The airlines that operate in this airport are Cebu Pacific, Cebgo, Philippines AirAsia and also Royal Air Philippines.
Zurich Airport - Zurich Airport is Switzerland's largest international airport. It is also the hub for Swiss International Air Lines. The airport is only 13 kilometers away from the city center. There are not many Asian airlines that make their way to Zurich. Only countries like Singapore and Hong Kong offer a flight there. Therefore those from Manila will need to make their way to one of these countries first and take a separate flight to Zurich. The airport also has many facilities such as airline check-in areas, a shopping mall, a railway station, car parks, and a bus and tram terminal.
Climate pattern in Cagayan De Oro and Zurich
The climate pattern of Zurich is the oceanic climate. However on the higher side of Zurich it is has a humid continental climate. This means that the city has four distinct seasons and warm summers. During summer the temperature can rise to 37.7 degrees Celcius. During spring and autumn, the temperature is much tamer. There is a cool breeze throughout the day. Winter can be quite harsh as the temperature may drop to -16 degrees Celcius.
Highlights in Zurich
Zurich Opera House – Zurich Opera House has been around since 1891. The building has a neoclassical design. Many famous musicians, poets, and playwrights have been featured here. Shakespeare too has performed here. Sometimes there are ballet shows held too.
Lake Zurich – Lake Zurich is one of the many attractions in Zurich. During summer, many people would come here to skate, cycle and walk around the lake. From the lake itself, Burkliplatz is within eye distance. It is a nice place to enjoy the nice scenery of the city.
Bahnhofstrasse – Bahnhofstrasse is a famous shopping district. There are many designer outlets, banks and also restaurants. The street may stretch up to 1.2 kilometers and it is all filled with shops for visitors to shop or just enjoy some window shopping.