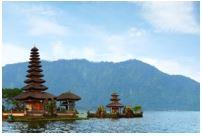 Located just at the bottom of the Malacca Strait and wedged between Malaysia and Indonesia, Singapore is the main island with 62 other small islets. Singapore was once a part of the Malayan government when it was founded in 1819 by Sir Stamford Raffles who was an officer of the British East India Company. It then fell over to the British control, categorized together as one of the Straits Settlement along with Malaya. In achieving independence, Singapore refused to join Malaya along with Sabah and Sarawak due to the differences in political ideologies. Now, it is classified as an Alpha Global City.
Best Time to Fly from Caticlan – Boracay to Singapore
In terms of weather-wise, there is no best time to visit this country as it has constant temperature throughout the year. Singapore experiences on dry and wet season. However, you can try visiting Singapore during the celebration of Chinese New Year as the country mainly consists of Chinese. During this time, you can witness a colourful celebration which is also celebrated by other ethnics.
Airports in Caticlan – Boracay and Singapore
Godofredo P. Ramos Airport – This international airport operates flights for the area of Boracay and is one of the two main airports to access the city. In term of passenger traffic, this airport ranks first as the busiest in the Philippines.
Changi International Airport – This international airport is the main international airport serving the small island of Singapore and its surrounding islets. It is a major air transport hub in Asia and is considered to be one of the busiest among the Asian countries. The airport is a base of over 100 airlines connecting the country to over 300 cities around the world. Its national carrier, the Singapore Airlines, operates here as its main base.
Climate Pattern in Caticlan – Boracay and Singapore
In terms of weather, Singapore bears much resemblance to Boracay. It has two distinct weather; wet and dry. The wet season starts in late October to early February while the rest of the year is relatively dry with some occasional downpours. Due to its geographical location, Singapore rarely receives severe hails or thunderstorms. So, it is ideal for visiting Singapore at any time of the year.
Highlight Attractions in Singapore
Universal Studios Singapore – This theme park is probably the first thing you should put in your bucket list. Considered to be one of the largest theme parks aside from Disneyland, Universal Studios is the place to go for those who love watching movies produced by this company. Here, you will find all kinds of fun rides specifically-themed according to certain movie franchise such as The Transformers, Marvel Cinematic Universe and many more. This park is best visited during certain celebrations such as the Halloween as they would feature all kinds of new rides for that month only.
Merlion, Marina Bay Sands – This iconic symbol; a lion with a fish's trail, is an identity of Singapore in which you must not miss out to visit. It is located near the bay facing Marina Sands with a picturesque backdrop. The place is best visited during sunset or at night as the whole place of Marina Bay Sands will light up in a spectacular light show.