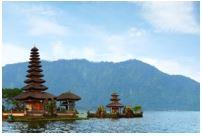 Chu Lai, the capital of the Núi Thành Region, is the gateway to the greater Quang Ngai province on the south-central coast of Vietnam. During the Vietnam War era, this port city served as a military base for the US Marine Corps, acting as an additional airfield for their main base in Da Nang. Because of this rich history, many visitors, especially veterans, visit Chu Lai to reminisce the old past. Chu Lai has a lot to offer for tourists who hope to visit remote places and explore the less visible side of the country. From UNESCO World Heritage Sites to the pristine beach, you will surely find something interesting to do.
Best time to fly from Cebu to Chu Lai
February to April is the spring season in Vietnam. During these months, the weather is perfect for all activities. The average temperature is around 22 degrees Celsius, making it an ideal temperature to go outside and explore the city of Chu Lai.
Main airports available in Cebu and Chu Lai
Mactan-Cebu Airport - Mactan-Cebu Airport is located in Lapu-Lapu city. This airport is the second busiest international airport in the Philippines and also the world's first international resort airport and is the main base of Cebu Pacific, Pan Pacific Airlines, and Royal Air Philippines. This airport handles flights to domestic and international destinations such as Dubai, EL Nido, Busan, Seoul, Singapore, Manila and many more. Some of the airlines that operate here are Emirates, EVA Air, Scoot, Sichuan Airlines, to name a few. There are a lot of facilities at this airport such as restaurants, shops, ATMs, money changer and many more. To get to the city, travellers can choose between taxis, bus and car rentals services. MyBus operate the bus with an interval of 20 minutes between buses.
Chu Lai International Airport – Chu Lai International Airport (VCL) is an airport in Chu Lai, Vietnam. This airport is located near to Tam Kỳ city, the largest city in Quảng Nam Province. This airport only handles flights to Ho Chi Minh and Hanoi, provided by Jetstar Pacific Airlines, VietJet Air and Vietnam Airlines. To facilitate the travellers going from the airport to the city centre, there are free shuttle bus services provided from and to the airport for Tam Ky city and Quang Ngai city.
Climate pattern in Cebu and Chu Lai
The chance of rain is also the lowest during the spring season, so tourists don't have to be afraid of the rain ruining their vacation. Besides the spring season, it is still possible to visit in January and May. However, it is most likely to rain in these two months. However, temperature and humidity are always delightful for travelling.
Highlights in Chu Lai
My Son Sanctuary – My Son Sanctuary is a UNESCO World Heritage Site, that dates back to the 4th century when the Dua clan unified the Cham clans and established the kingdom of Champapura. Dedicated to the Hindu deities, you will be able to see the depiction of Hindu mythology from the stone pillars and architecture.
Hoi An – Your trip to Chu Lai won't be complete if you didn't visit the heritage city of Hoi An. Also one of the UNESCO World Heritage Sites, Hoi An is located two hours from Chu Lai. Don't be surprised because you will be able to see buildings with oriental influences such as Japanese merchant houses, Chinese temples and ancient tea warehouses. Nowadays, contemporary Hoi An is filled with lounge bars, boutique hotels and energetic tailor shops.
Cu Lao Cham - Take a trip to the UNESCO Biosphere Reserve Cu Lao Cham, or also known as the Cham Islands. If you are a nature lover, you will surely be amazed by the magnificent cluster of granite islands including the main island, Hon Lao, including the various types of coral that lie beneath the aquamarine sea. It is also the best opportunity to learn how to snorkel at an affordable price.
A tremendous tool and online ovulation checker that will help you plan for a baby in an easy to understand interface.