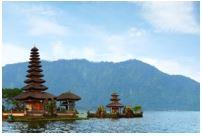 Proserpine is a town located in the Whitsunday Region, Queensland, Australia. This town has been founded during the 1890s. Since then, Proserpine has become the administrative, service centre and even a gateway to the Whitsunday Region. You can reach the Whitsunday Region by road, rail or air. According to the census conducted in 2016, Proserpine town has a population of 3,562 people. Due to its massive land area, this Proserpine town is expected to grow rapidly. This town is also a perfect town for development or investment. Proserpine also expected to become an export hub for the Northern region. People in Australia currently finds it interesting for them to migrate to Proserpine. This Proserpine town holds the top-ranked for suburbs in Australia for infrastructure, education and sporting facilities. Proserpine also has an 18 hole course which makes it popular among the golfers.
Best time to fly from Cebu to Proserpine
The peak and busiest times of Proserpine are in July followed by September and May. Hotel prices, as well as flight tickets, will be higher than any other months. However, you can still get great deals if you book a flight or accommodation ticket earlier. The lesser month with travellers is in December. You can get cheap flight tickets and hotels if you are visiting Proserpine that month.
Main airports available in Cebu and Proserpine
Mactan-Cebu International Airport – this airport is an airport that serves the Cebu area. It is in the Central Visayas region. This airport is the second busiest airport in the Philippines after Ninoy Aquino International Airport. This airport is in Lapu-Lapu City on the Island of Mactan, a part of Metro Cebu. The Mactan-Cebu International Airport Authority managed the airport. This airport is known as the first international resort airport in the world. This airport is also a hub for Cebu Pacific and Pan Pacific Airlines. With an area of 797 hectares, this airport has a single runway with the length of 3,300 m.
Proserpine Airport – this airport is also known as the Whitsunday Coast Airport. Proserpine Airport is located in the Gunyarra, Whitsunday Region, Queensland, Australia. It is situated 14 km south of Proserpine. This Proserpine Airport is the primary airport that serves the Proserpine's mainland and an offshore island. There are several airlines served this Proserpine Airport such as Jetstar Airways, Tigerair and Virgin Australia. Proserpine Airport has handled more than 282,000 passengers on 30 June 2014. By 2035, the Proserpine Airport expected to handle more than 900,000 passengers.
Climate pattern in Cebu and Proserpine
According to the climate classification by Koppen, Proserpine has a humid subtropical climate. It has a dry winter. The warmest months in Proserpine are January, December and February. However, the warmest month in Proserpine is in mid-December where the temperature in Proserpine usually around 32.8 °C during day time while the temperature at night usually around 21.2 °C.
Highlights in Proserpine
Proserpine Historical Museum – while you are in Proserpine, be sure to visit this Proserpine Historical Museum. You can bring along your family, kids or loved ones to this museum. There are a lot of exhibitions available in this museum. You can learn the history of Proserpine while you are visiting this museum.
Peter Faust Dam – if you are into fishing, this is the place for you. You can visit this dam for fishing. You can spend your free time here with friends. You will also be served with a magnificent view.
Whitsunday Gold Coffee Plantations – you can visit this coffee plantation while you are in Proserpine to see Proserpine very own farms.