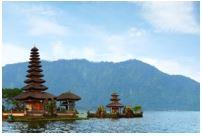 Zhengzhou is the provincial capital of Henan Province, located in central China. It is packed with heaps of history and known as the birthplace of Chinese civilization. Hiding behind the city's impressive modern city landscapes are many, many historical and cultural attractions for visitors to plunge into. Zhengzhou is listed as one of the Eight Great Ancient Capitals of China and this lively city offers its guests many fantastic qualities that you should not miss out on!
Best time to fly from Clark-Pampanga to Zhengzhou
Zhengzhou is fortunate enough to be gifted with pleasant climate generally all year round. Therefore, the climate and weather conditions will not be an issue any month of the year if you are planning a trip to this spectacular city. Officially summer and autumn which is in July to October are the best times of the year to visit Zhengzhou due to its mild temperatures. During this period, visitors will be able to do more outdoor activities and enjoy a more unobstructed panoramic view of the Yellow River. The early days of spring season may be drier with occasional dust storms. Thus, it would be wise to avoid this period.
Main airports available in Clark-Pampanga and Zhengzhou
Clark International Airport – Clark International Airport, formerly known as Diosdado Macapagal International Airport is conveniently located in the Mabalacat-Angeles area of Pampanga, making it the most suitable airport for travellers wanting to avoid Manila's busy streets. Currently, work is underway to expand its terminals to accommodate the increased capacity of passengers besides grooming it to become one of the country's first world-class airport surrounded by business clusters and residential developments. Rest assured that you can find ground transportation easily available to and from the airport.
Zhengzhou Xinzheng International Airport - Situated approximately 37 kilometres southeast from the city centre of Zhengzhou is the only one of Henan's province international airport, the Zhengzhou Xinzheng International Airport. It consists only of a single passenger terminal and is one of the busiest airports in central China. Transportation options to and from the airport together with its amenities are aplenty and will surely meet with your satisfaction.
Climate pattern in Clark-Pampanga and Zhengzhou
In central China, Zhengzhou has a relatively mild climate in that it doesn't see the extremely cold temperatures of the north or hot temperatures of the south. The hottest month is in July when temperatures can rise till 27 °C on average. The month of January is when Zhengzhou experiences its coldest days with an average temperature of -0.2 °C.
Highlights attractions in Zhengzhou
Antique Market - Zhengzhou Antique Market is located near the centre of the city and is one of the biggest antique and handicraft markets in China. It is so large that it is in actual two separate markets! The South City collects most of the antiques and handicrafts while the North City is home to the furniture dealers, a food court and conference facilities. Before planning on making the purchases, make sure that you have done some research because it is worth noting that there are some restrictions on antiques that you can take out of China such as items that are of a certain value or that are over 200 years old. This is to avoid losing your new items at the custom's checkpoint!
Yellow River – Known as the mother river by all the Chinese people, the Yellow River located northwest of the city is the second-largest river in China and encompasses five scenic spots. It bears special significance as the symbol of the Chinese nation, the spirit of the Chinese people and more importantly, civilization itself. Along the river there are dozens of worthwhile attractions, stretching their arms and waiting for your visit!
Shaolin Temple – Extremely rich in historical and cultural relics, Shaolin Temple, is the birthplace for both the famous Martial Arts of Shaolin and the Chan sect of Chinese Buddhism. It is set against a background surrounded by multi-peaked mountains and beautiful sceneries. A renowned temple in China with a history of over 1500 years, it has 11 historical architectures which are world cultural heritages approved by UNESCO to enthral you.