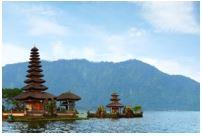 General Santos is one developed city in Soccsksargen, Mindanao, Philippines. It is the third most populous city in Mindanao island with 594, 446 inhabitants recorded in 2015 census and ranked as 15th most populous city in the entire Philippines. General Santos has started to develop into a city since 1968 and it is now a commerce center for the region and the neighboring area.
Best time to fly from Davao to General Santos
General Santos has an average temperature ranging from 22 to 35 degrees Celsius throughout the year. When the temperature varies so little, it is insignificant to concern about the hot and cold seasons. Instead, the precipitation should be the main concern when planning to visit GenSan, the common name used to call this city. The least precipitation recorded is from December to April. Especially in early March when the temperature is averagely hot with low precipitation, it is the best time for outdoor activities in GenSan.
Main airports available in Davao and General Santos
Francisco Bangoy International Airport – Francisco Bangoy International Airport is the main airport serving the people of Davao City. Therefore, it is commonly known as Davao International Airport. It serves both, domestic and international, flights thus becoming the busiest airport in the entire Mindanao region. It handles seven airlines such as Cebu Pacific, Cebgo, Philippines Airlines and a few more. It is capable of serving 3 to 4 million passengers per year. It is sited at Daang Maharlika Highway, Buhangin, which takes about 20 minutes driving from the city center on smooth traffic condition.
General Santos International Airport – Opened to public since 1996, General Santos International Airport is the main airport serving Soccsksargen. It is also the biggest airport in Mindanao region. It is located at Filipino-American Friendship Avenue. Uhaw, Brgy. Fatima, General Santos. It takes about 14 minutes driving from the city center of GenSan via Pan Philippines Highway.
Climate pattern in Davao and General Santos
Davao and GenSan are both located on Mindanao island, which is affected by the tropical climate. Davao and GenSan have similar characteristics. Average temperature for both cities is ranging from 22 degrees Celcius to 35 degrees Celcius. The precipitation recorded for both cities is also identical where March is the driest month and June is the wettest.
Highlights attractions in Cebu
Sanchez Peak – This is a must-visit place for nature enthusiasts, especially hikers. Sanchez Peak is located at Sitio balakayo, Barangay Olympog bordering Conel. There is two starting point to hike to the peak, Purok Balsinang in Barangay Olympog and Purok Balakayo in Barangay Conel. Entrance fee is charged per person, 20 pesos for an adult and 10 pesos for a child. There is accommodation provided up at the peak for visitors to stay and enjoy the view from the top. Either room, cottage or tent, visitors get to choose based on their comfort. Fast food and drinks are also available, but those cost a bit expensive.
Plaza Heneral Santos – Plaza Heneral Santos is located at Pres. Sergio Osmeña Avenue. It is a memorial park for General Paulino Santos whom the city is named after. It is a clean and safe park. It is a great place to unwind with family and friends. Be it during the day or at night. This park is always filled with visitors. During the day, this park becomes the practice spot for break dancers, bikers, skateboarders. While at night, there are numbers of stalls selling a variety of food.
Queen Tuna Park – A tranquil place to chill and relax, Queen Tuna Park, is located in General Santos City. It has a wide arch that always becomes a background view for visitors to snap pictures. Families often visit the park with children picnicking on the clean sandy beach. By listening to wave and enjoying the sea breeze, visitors will leave this park with a peaceful mind.