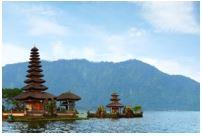 The City of Butuan, otherwise known as Butuan City. Butuan is a very urbanized city. In Caraga Province, Philippines, Butuan is the regional centre of the region. In 2015, Butuan had a population of 337,063 people according to the census and had an area of 81,662 hectares. The city was once known as the finest gold and boat making in the entire Philippine archipelago. Butuan City is the commercial, industrial, and administrative centre of Caraga.
Best time to fly from Dumaguete to Butuan
The best time to visit Butuan in the Philippines is in February, March and December. It is a great time to have warm temperatures and regular rains. The highest average temperature in Butuan is 30 ° C in April and the lowest is 28 ° C in January. Weather and climate Butuan is perfect for a holiday.
Main airports available in Dumaguete and Butuan
Sibulan Airport - It is also known as Dumaguete Airport or Dumaguete-Sibulan Airport. This airport serves the public areas of Dumaguete. The airport is named after its location located in the city of Sibulan in the North. The airport is classified as the first-class airport. It provides daily flights to and from Manila and Cebu via Cebu Pacific, Cebgo and PAL Express.
Bancasi Airport - Butuan National Airport is known as Bancasi Airport. It is an airport serving the general city of Butuan. This airport is located in the Agusan del Norte region of the Philippines. It is the only airport in the region and the largest in the Caraga region. This airport is classified as a trunkline airport or major commercial airport. It has also served about 400,000 tourists. Butuan National Airport can also accommodate 5 to 10 flights a day including a large number of flights via Cebu Pacific and Philippine Airlines operated by PAL Express.
Climate pattern in Dumaguete and Butuan
Butuan has a tropical forest climate with an average annual temperature for Butuan is 31 ° degrees and there is about 725 mm of precipitation in a year. Butuan has 139 days of the dry season with an average humidity of 80%. It is usually warm, humid and rainy all year long. The Philippines is a cyclone-hit country every year.
Highlights in Butuan
Butuan National Museum - This museum is a place of historical and cultural artefacts. The museum attests to Butuan's prehistoric existence and rich cultural heritage. The museum has two exhibition galleries, the Archaeological Hall and the Ethnographic Hall of the Specimen. At the Hall of Ethnology is the exhibition of Butuanon's contemporary cultural material. The museum is along Jose Rosales Avenue. Therefore, you can see a very good and extensive collection of ethnographic and archaeological items from various ethnolinguistic groups. Ethno-linguistic groups are mainly from the Higaonon, Tiruray, Mamanua, and Bukidnon groups. The museum is available to visitors from Monday to Friday from 9 am to 4 pm. There is no payment to visit this museum.
Delta Discovery Park - Delta Discovery Park is an adventure park that combines the natural beauty of the area with fun. It houses the second-longest zip line in the Philippines. Delta Discovery Park is famous for its very long zip-line but it also has many more attractions that visitors can enjoy. Visitors can also choose to stay overnight as they also provide accommodation services.
Balangay Shrine Museum - Balangay is a name for boats made by local people in Butuan. These boats are considered a cultural treasure of the country. Here, you can find an archaeological museum showing Balanghai, including the three most important parts (wingstem, boards, and frames), wooden coffins, human skulls, and pottery. This museum is in Sitio Ambangan in Libertad. The museum does not charge an entrance fee.