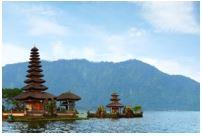 Kochi or also known as Cochin, is one of the major cities in India where it is bordering to the Laccadive Sea. Kochi is the largest and most populous area in Kerala as there are up to 2.1 million people leaving in Kochi. Kochi had played a big part in Indian economy when they were the merchants of spices between the Arabs, Chinese and many more. This has also placed Kochi on the world map back then until today. The city is still a port city.
Best time to fly from Manila to Kochi
Kochi is a destination that is suitable to be visited all year round. However, it has been said that the best time to fly to Kochi would be during the winter season. During this season, the weather is delightful as the temperature is between 17 degrees Celsius and 33 degrees Celsius. It is good weather for outdoor activities as it is not too hot. Therefore, the deals on accommodations and attractions during this time might be higher. July to September is the monsoon season where there are more rain and a time where tourists tend to avoid the city. Tourists must always bring an umbrella or raincoat when they travel. Due to this, the deals on hotels and attractions are much lower.
Main airports available in Manila and Kochi
Ninoy Aquino International Airport – The Ninoy Aquino International Airport is an international airport that serving the Manila and surrounding city. It is also known as NAIA by locals. The airport is located along the border between the cities of Pasay and Parañaque. The distance between this airport to the nearest town in the south of Manila and southwest of Makati is about 7 kilometres. The airlines that operate in this airport is AirAsia Philippines, Cebgo, Cebu Pacific, PAL Express, and Philippine Airlines. This airport consists of four different terminals. Ninoy Aquino International Airport has many interesting shops and eateries within the airport so you can shop or dine in while waiting for the plane to arrive or depart. To go in and out of the airport is easy because there are many types of transportation available in Ninoy Aquino International Airport for the visitors.
Cochin International Airport – Cochin International is the airport that serves the Kochi area in the state of Kerala. It is 25 kilometres away from the city. Cochin International also happens to be the first airport in India and is also the busiest and largest in Kerala. The airport serves domestic and international flight as well as cargos. Some of the airlines that operate here are Qatar Airways, AirAsia India, Malaysia Airlines and many more. Unfortunately, there is no direct flight from Manila. Therefore those from the Philippines will need to fly to other countries first or other cities in India such as Delhi, Chennai or Mumbai.
Climate pattern in Manila and Kochi
Kochi's climate pattern is tropical monsoon. This would mean that the city is humid and warm all year long. The temperature is also normally high. Between May to November, the city will be experiencing the monsoon season. Hence they will receive more rain than normal. March happens to be the warmest month in Kochi while January is the coolest.
Highlights attractions in Kochi
Mattancherry Palace - Mattancherry Palace was built back in 1557 by the Portuguese. It is also known as Dutch Palace where the architecture has typical traditional Kerala house influence with four individual wings and a patio in between. Moreover, the courtyard has a beautiful temple of Bhagavati and also two other temples of Shiva and Krishna. This made the palace a sight to see when in Kochi.
Mangalavanam Bird Sanctuary – This sanctuary has been home to 194 birds of 32 species. It is a natural habitat to many endangered as well as regular species of local and migratory birds. There is a lake which also becomes home to fishes too. Some of the species available here are redshank, greenshank, brahmin kite, white-breasted water hen and marsh sandpiper.
St. Francis Church - St. Francis Church is one of the oldest churches in India. The European colonizers built it. The church became an attraction due to its beautiful surroundings, peaceful ambience, outstanding design and the strong structure. All these are still intact and has become a place to visit in Kochi.