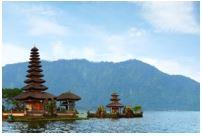 Tokushima is in Japan, just on the northern side of Shikoku Island. It is known for its popular natural sceneries and cultural events, especially the world-famous Awa Odori Dance Festival. It is also known as Tokushima Prefecture and previously as Awa Province until the Meiji Restoration event occurred back in 1868. Ever since, Tokushima has been and continues to be a prominent tourism destination worldwide. Among the historical richness this beautiful prefecture has to offer, one would also be entertained with some of the best highlights it presented itself, such as but not limited to mountain-hiking at Mount Bizan, visiting the Awa Odori Kaikan Museum and rode a cable car up the Bizan Ropeway Mountain.
Best time to fly from Manila to Tokushima
When is the best time to fly to Tokushima if you are from the Philippines? Based on the data from the National Oceanic and Atmospheric Administration, the best period to travel to Tokushima would be from April until June. This period was deemed to have stable weather conditions as it is not too hot and not close to their winter season. However, this period could potentially be a peak season for travellers as well, hence it is best to be strategic about it; either travel early before April or close to June where the crowd might be less compared to during the middle of those period.
Main airports available in Manila and Tokushima
For flights from the Philippines to Tokushima, the origin airport will be the Ninoy Aquino International Airport (MNL) or known locally as NAIA for short, meanwhile the destination airport will be the Tokushima Awaodori Airport (TKS). The travelling time from the Philippines to Tokushima will take around 8 to 24 hours on average depending on the amount of transits and the travel time.
NAIA is 13 km away from Metro Manila. During peak hours, the traffic could go up to 40 minutes to travel to NAIA. The traffic is known to be unexpected, thus it is best to schedule your time carefully for your flights to Tokushima. Tokushima Awaodori Airport on the other hand is around 51 km away from Tokushima main city itself. This translates to about an hour drive or more depending on the traffic and your intended accommodation location.
There are quite a limited number of airlines that provide flight routes to Tokushima, Japan. Here in Traveloka, the main airlines providing from the Philippines to Tokushima flight routes are All Nippon Airways, Philippine Airlines and Japan Airlines. There are also no direct flights to Tokushima, hence, there will be an option of 1 to 2 transit routes for the travel.
Climate pattern in Manila and Tokushima
For Manila, there are two primary seasons; wet and dry. According to WeatherSparks, throughout the year, the average temperature varied from 74 degrees Fahrenheit to 93 degrees Fahrenheit. However, from the same source, it stated that the temperature rarely goes below 71 degrees Fahrenheit or above 96 degrees Fahrenheit.
Tokushima weather in general varied drastically, which more or less was not that different compared to the Philippines. At one point of the year - most of it, the weather would be appropriate for travelling with an average rate of 28 degrees Celsius marked as the highest while 6 degrees Celsius as the lowest. At some point in January and February, the temperature dropped down close to 2 degrees Celsius. This is not an out of the ordinary temperature as they do experience winter season.
Highlights in Tokushima
Mount Bizan - Mount Bizan presents a magnifying and mystifying view once you reach the top. The view oversees Tokushima on a grand scale and will leave hikers breathless at the end of their hike.
Awa Odori Kaikan Museum - Awa Odori Kaikan Museum presents not just the cultural elements, but also the historical memento of Tokushima to what is now. The museum opens at five different times every day; 11-11:40 am, 2-2:40 pm, 3-3:40 pm. 4-4:40 pm and 8-8:50 pm. The price for tickets range from 300 yen to 1000 yen depending if you want to watch the performances or just opt for the normal tour of the museum.
Bizan Ropeway Mountain Cable Car - There is another option to enjoy the overview of Tokushima besides hiking up Mount Bizan. The cable car ride opens from 9 am - 5:30 pm every day. For round trips, the ticket fees for adults is 1020 yen, meanwhile for children is 510 yen. For one way trip, the ticket fees for adults is 610 yen, meanwhile for children is 300 yen.