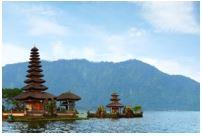 Sydney is one of the popular holiday destinations in Australia. It is located on the east coast of Australia and it is the most populous city in Australia. There are many popular attractions in Sydney like Sydney Harbour Bridge, Sydney Tower and Sydney Opera House. Sydney was ranked tenth in the world in terms of quality of living based on the survey by Mercer Quality of Living Survey in 2018. It is also famous for its beautiful coastline where visitors can do a lot of water activities such as sailing, snorkelling, fishing and surfing at Bondi Beach. There are also many museums and galleries in this city. If you like shopping, there are many shopping malls in Sydney. All of these attractions become the contributing factors in high traffic of domestic and international tourists in Sydney, making tourism one of the major source of income to the city.
Best time to fly from Tacloban to Sydney
The off-peak season in Sydney is during the winter season which is from June to August while the peak season is from December to early February which is during the summer season. Sydney receives many Australian and foreign visitors during the summer due to warm weather. It is also because of the holiday seasons, which brings them to visit the city. Visitors can do water activities and sunbathe during this period. Hence, the best time to travel is from the middle of February to May and September to November. At this time, the weather is ideal for exploring around the city without facing a massive crowd at any tourist area. The visitors can get a lower price on flight tickets and accommodation.
Main airports available in Tacloban and Sydney
Daniel Z. Romualdez Airport – Daniel Z. Romualdez Airport is an airport located in the city of Tacloban. It is classified as a Class 1 principal (major domestic) airport. It was named from a former speaker in the Philippine House of Representatives, Daniel Z. Romualdez. It is also known as Tacloban City Airport. It is located around 12 kilometres from the city's centre. It is the main gateway from Manila and Cebu to the Eastern Visayas Region in central east Philippines. It also connects the city of Tacloban to other cities in the Philippines and around the world. It is the third rapid growing airport in the Philippines. It was rebuilt back after the tragedy of Typhoon Haiyan that hit this city in 2013. It is a single-story airport that makes it more comfortable and quicker for passengers to move. It has many facilities like restaurants, money changer counter, free Wi-Fi and shops inside the airport. Besides, there are many public transportations available in this airport for everyone to use here daily. 
Sydney Airport – Sydney Kingsford Smith Airport is also known as Sydney Airport. It is the busiest airport in Australia and one of the longest-serving commercial airport in the world. This international airport primarily serves Sydney and surrounding cities. More than 44 million passengers travel through Sydney Airport annually. To date, the airport serves direct flights to about 90 domestic and international destinations. Among the airlines that are operating in Sydney Airport are Qantas, Cebu Pacific and Philippine Airlines. There are three terminals within the airport. Terminal 1 is also known as International Terminal, dedicated for international flights. Terminal 2 and 3 majorly serves for domestic flights. It has many facilities like restaurants, money changer counter, free Wi-Fi and shops inside the airport. Besides, there are many public transportations available in this airport for everyone to use here daily.
Climate pattern in Tacloban and Sydney
Sydney is a four seasonal city whereby summer weather recorded to have greater variation than the other seasons. The temperature in Sydney can range between 23 to 45 degrees in summer, whereas winters are often around 9 degrees centigrade. The rainy season usually happens in early autumn during the season transition. For the comfort of your journey, winter and spring may be more suitable to visit Sydney as the weather is mild and predictable compared to the rest of the year.
Highlights attractions in Sydney
Taronga Zoo Sydney - Officially opened in the year 1916, Taronga Zoo Sydney is now home to 350 animal species within a 28-hectare land area. Visitors will be able to find popular Australian species including kangaroos, wallabies, koalas, platypus and marsupials. The zoo has different exhibit areas such as Wild Australia, Moore Park Aviary, Reptile World, Savannah, Primate Island, Chimpanzee Sanctuary and much more. Most tourists prefer to reach Taronga Zoo Sydney via ferry service. However, the zoo is also reachable by other water transportation services. The zoo is opened to the public every day throughout the year.

Sydney Opera House - Sydney Opera House is 
one of the main iconic symbol of Sydney. The building was officially opened in the year 1973 and has been enlisted in the UNESCO World Heritage Site list as well as Australian National Heritage List. The opera house is home to the Sydney Symphony Orchestra, Sydney Theatre Company, Opera Australia and The Australian Ballet. Various art performances are held annually in the opera house. Visitors who visit the opera house can also view the Sydney Harbour Bridge from here and visit the adjacent Royal Botanic Gardens. Sydney Opera House is reachable by train, ferry and bus services. 
Bondi Beach - Bondi Beach is a popular spot among the locals and foreign visitors in Sydney. 
You will miss out much if you are in Sydney but not visiting Bondi Beach. Located in the east of Sydney, Bondi Beach is one of Australia's most visited tourist attraction. The beach stretches about a kilometre and frequently visited by visitors who are keen on surfboarding. Other beach activities such as swimming, sunbathing, beach volleyball and more can also be done here. If you do not feel like doing any activities, visitors can sit back and enjoy the breathtaking view of the blue ocean for as long as you want. The beach is often crowded during warm days, especially in summer. Visitors can also find local delicacies at shops located along the beach.