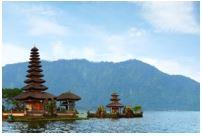 Caticlan – Boracay is located in one of the most beautiful regions in the Philippines and also holds an important economic role in the country. Thanks to the beautiful beaches and magnificent view of Boracay, Caticlan manage to attract many visitors as it is a gateway to Boracay.
Best time to fly from Zamboanga to Caticlan – Boracay
Like any other Asian countries, Cebu is mostly warm and humid throughout the year. The best time to visit Cebu is during the cool season. You will be able to enjoy sunny days, cool nights and it is less humid at this time of the year. The occurrence of rain is common in Caticlan. The rainy season happens between June and August and it is not recommended to visit the city during the monsoon season, as there are many activities that you will not be able to do.
Main airports available in Zamboanga and Caticlan – Boracay
Zamboanga International Airport - Zamboanga International Airport (ZAM) is the main airport serving Zamboanga City in the Philippines. The airport is Mindanao's third-busiest airport after Francisco Bangoy International Airport in Davao City covering a total land area of 270 hectares. This airport handles flight to and from destinations such as Cebu, Davao, Tawi-Tawi, Jolo, Manila and Cotobato. Some of the airlines that operate here include Cebu Pacific, Philippines Airlines and Platinum Skies.
Godofredo P. Ramos Airport - Godofredo P. Ramos Airport (MPH) or also known as Caticlan Airport and recently, Boracay Airport is an airport that serves the area of Malay, located in the province of Aklan in the Philippines. This airport also serves as one of the gateways to Boracay. Travellers can get on a boat to Boracay at the jetty port, which is located just a short distance from Caticlan Airport. There are not many flights that operate in this airport. This airport operates flights to Manila, Cebu, El Nido and a few other domestic destinations. Some of the airlines that operate here are AirJuan, AirSWIFT, Royal Philippines, Cebu Pacific and many more.
Climate pattern in Zamboanga and Caticlan – Boracay
Average temperatures in Caticlan vary barely at all. The hot months in Caticlan happen from March to May, where the weather is very hot and humid. Thus, it may not be very comfortable to travel around if you visit at this time. If you have no problem being in the sun, then you can always visit this city during the hot weather.
Highlights in Caticlan – Boracay
Boracay – Despite being a relatively small island, Boracay is one of the most famous Philippines' tourist attractions. The Philippines government had to temporarily close Boracay to tourists for six months due to the overwhelming tourism. However, it is no reopened and this dreamy white sandy Beach should definitely be in your itinerary. Here you can find beautiful paraws or a sailboat and people parasailing. You can also sit back and enjoy the beautiful sunsets while listening to live music and watch fire dancers.
Pangihan Cave – If you love the mysteries of nature, you should definitely visit the Pangihan Cave. The stalactites, stalagmites, crystals and a plethora of bats living in this cave will surely amuse you. Each corner of the Pangihan cave is a wonder to the eyes. To get to this cave, you can take a 15-minute tryke ride from the jetty for P100. Take note that there is an entrance fee of P50 and you can hire a tour guide for P150.
Happy Dreamland Theme Park – Just as the name goes, this place is the perfect location for you to have some happy times, especially if you are travelling with kids. There are many things for you to do from go-karting to ATV rides. There are also rides available for kids.