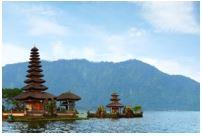 Guangzhou – previously known as Canton – was crowned as "China's most livable city" in 2018 by the Chinese Academy of Social Sciences and the United Nations. Why? The magnificent mother nature, historical sites, and cultural heritage draw people to come here. Mouth-watering Cantonese food makes people stay here. Come and visit to see why people love Guangzhou so much.
Best time to fly from Bacolod to Guangzhou
Plan your trip to Guangzhou by booking your airline tickets and hotel earlier ahead of time. By doing so, you will not miss any good deals, and not to forget, save a lot of money! Usually, tourists love to come in autumn due to the balmy weather. It depends on which season you would like to experience. Just like places with a subtropical monsoon climate, Guangzhou enjoys four seasons yearly: Spring (late February-May), summer (late May till September), autumn (October till November) and winter (December to February).
Main airports available in Bacolod and Guangzhou
Bacolod-Silay Airport - Bacolod-Silay Airport serves Bacolod. Located 15 kilometers from the city center, this airport is one of the busiest airports in Negros. Some of the airlines that operate here are Cebu Pacific and Philippine Airlines. The facilities at this airport are sufficient, it provides small eateries and some shops. To go to the city center, you can take shuttle buses or tricycle outside.
Guangzhou Baiyun International Airport - Guangzhou Baiyun International Airport is in Guangdong, China. The main airlines that nestled here are China Southern Airlines, FedEx Expres, 9 Air, Shenzen Airlines and Hainan Airlines. Thus, explains why Guangzhou Baiyun International Airport was the third busiest airport in China. It is situated 28 kilometers away from Guangzhou's downtown. Fret not, Guangzhou Airport is connected to a railway that is linked to the city center. If you are not keen to use rail, you can opt for taxis, public bus or shuttle bus outside of this airport. For those who arrive at the airport early in the morning or maybe depart on odd hours, Baiyun Airport provides a hotel inside – Pullman Baiyun Airport.
Climate pattern in Bacolod and Guangzhou
Guangzhou has warm winters and hot summers. Although the weather is generally warm, around 21 to 29 degrees Celsius, the precipitation is high. There will be occasional showers in April and March. You might want to have a plan b if your trip falls on one of those months. Because its climate is subtropical monsoon climate, try to avoid some of the hottest months here which are June to August. If you are still planning to visit in one of those months, make sure to lather yourself with enough sunblock to protect your skin from high UV ray radiation.
Highlights in Guangzhou
Chimelong Safari Resort – This complex is a world-class ginormous safari park with safari, circus, amusement park, waterpark, and bird parks. It features a tour where you take a cart ride and enjoy the safari animals roaming around you. The circus got the best acrobatics performance together with the animal shows. You should come and check them out as Chimelong Circus is listed as one of the greatest circuses in the world.
Canton Tower – The official landmark of Guangzhou will illuminate colorful displays at night. Ascend the tower, and you will be pleased with the mesmerizing birds-eye-view of the whole Guangzhou city. Canton Tower also offers you to dine in at 424-meters high restaurant that is constantly rotating. Feast like a king!
Baiyun Mountain Park – Guangzhou's majestic natural sites are the base for exploration. Baiyun Mountain or the other name is White Cloud mountain is the land of a misty mountain. After raining, the peak of the mountain is wreathed in clouds hence the name White Cloud Mountain. To get a better view of the picturesque scene, you can take a cable car to reach the top.