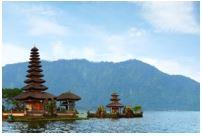 Melbourne is the capital of Victoria. It is also the second-most populous city in Australia and also Oceania. The city can be dated back to August 1835. The city is very famous for having cultural diversity, many dining options, beautiful street arts and also fantastic coffee options.
Best time to fly from Bacolod to Melbourne
The best time to fly to Melbourne would be in spring and autumn, which is in the months of April-May and September-October. During spring and autumn, it can be quite windy and rainy. However, it is better than the summers where it can hot and dry. Therefore, during spring and autumn, the scenery can be very beautiful and bringing an umbrella can prevent any rainfall from interrupting the sightseeing.
Main airports available in Bacolod to Melbourne
Bacolod–Silay Airport – Bacolod–Silay Airport is an airport that is located in the Metro Bacolod region. It is 15 kilometres away from the city centre of Bacolod. This airport is a domestic airport. The airport was opened in 1997 and 2014. It was equipped with more facilities. Some of the airlines that operate at this airport are Cebu Pacific and Philippines Airlines that fly to Clark, Cebu, Manila and also Davao.
Melbourne Airport – Melbourne Airport is also known as Tullamarine Airport. It is the main airport in Melbourne. It is also the second busiest airport in Australia. The airport was opened in 1970 and is the main international airport among the other three airports in Melbourne. The airport has four terminals. They are an international terminal, two domestic terminals and one domestic budget terminal. Some of the airlines that operate here are Malindo Air, Royal Brunei Airlines, Virgin Australia and many more. Philippines Air is also one of the airlines that operate here. Therefore, the Filipinos may fly to Melbourne directly.
Climate pattern in Bacolod and Melbourne
Madinah has a subtropical oceanic climate whereby it has mild winter temperature and warm, pleasant summers. Melbourne is however affected by the sea surrounding Antarctica as well as the Australian desert. Therefore, there is a potential temperature swing. However, Melbourne does see sunshine all year round. It is only when there are fog or rain would the sun be covered.
Highlights attractions in Melbourne
Federation Square – The Federation Square was opened back in 2002 where it is meant to commemorate 100 years of federation. It has been a landmark for the city and is recommended for tourists to start their sightseeing here. The building itself has an ultra-modern design of open and closed spaces contrasts with the surrounding Victorian architecture. Every year there are up to 2000 events held here where tourists can find entertainment, performances or galleries.
Royal Botanic Gardens – Royal Botanic Gardens is located south of the Yarra River, about two kilometres from the CBD. The Garden was established back in 1846 in Melbourne and also Cranbourne. It is 38 hectares big and has more than 8500 types of plants and some of them are rare types of plants. There is an Ian Potter Foundation Children's Garden built to encourage youth to take up gardening and there is also the Aboriginal Heritage Walk where tourists may learn the heritage of the Australian indigenous. There is no entrance fee and tourists may come and have a picnic by the lake.
National Gallery of Victoria – This is the oldest public art gallery in Australia. There are up to 70,000 artwork in 2 separate locations in the city. The gallery was opened back in 1968. Visitors are encouraged to lie on the floor and gaze to the colourful stained glass ceiling artwork. There is an Australian collection that explains the history of Australian art where it started from Aboriginal work to contemporary mixed media.