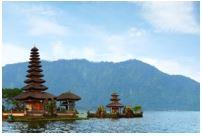 Home to the famous and majestically beautiful Angkor Wat, Siam Reap is a must-visit destination for history lovers and those who fancy a little Tomb Raider self-adventure. Siam Reap has not only Angkor Wat to offer but also numerous other ruins and temples that will keep you busy throughout your trip to the small town.
Best time to fly from Bacolod to Siam Reap
November to February are the peak travel months in Siam Reap. These are the winter months or the colder months in Siam Reap, giving the city a slightly cooler climate and making all the climbing up and down the temples a little more comfortable. During these months there is also lesser rain compared to other months of the year, but do still keep a small umbrella or raincoat in hand, just in case. The months to avoid would be from April to May as this is when the temperatures in Siam Reap reach its peak and at times go up to 38 degrees Celsius.
Main airports available in Bacolod and Siam Reap
Bacolod-Silay Airport (BCD) – The Bacolod-Silay Airport is located in Silay City, 15 kilometres from Bacolod City and services the general area of Metro Bacolod. There are various ways to get to Bacolod city from the airport. The airport consists of a three-level terminal which has check-in counters, public concourse, arrival area and information centre on the first floor. The pre-departure areas, including the VIP and CIP lounges, are located on the second floor. The second floor is also where the Merci Pasalubong Shop and Bong-Bong's Pasalubong shops are. The third floor is where the viewing deck and the concession area are located. Amongst the most common method of transportation to Bacolod city is by a van which costs approximately 150 PHP per person, taking you to SM in Bacolod city. If you have luggage and have a travelling company, taking a taxi or a Grab would be a better option. Taking a Grab will cost around 350-500 PHP while a taxi will be around 450 PHP.
Siam Reap International Airport(REP) – Siam Reap International Airport is a small airport located only 8 kilometres from the Siam Reap city centre. The small airport is equipped with a few eateries, souvenir shops and also phone shops where travellers can purchase a local SIM card as soon as they reach the country or city. Hotels and even hostels in Siam Reap mostly offer to pick up services for their guests to and from the airport and this is usually using a tuk-tuk. However, if you do land without any transportation option, you may head to the airport tuk-tuk and taxi counter at the airport and chose your transportation of choice. A tuk-tuk and taxi ride to the city will take approximately 20 minutes.
Climate pattern in Bacolod and Siam Reap
Bacolod and Siam Reap both share the same tropical climate giving both places warm and sunny days all year round. However, Siam Reap experiences more rain during its hot season and lesser rain during the colder months compared to Bacolod, which experiences almost the same amount of rainfall throughout the year. The average temperature for both cities is the same at 27.1 degrees Celsius.
Highlights attractions in Siam Reap
Siam Reap Temples – Even though Siam Reap is famous for the Angkor Wat, Angkor Wat is not the only time that you should visit. There are numerous other smaller temples in Siam Reap such as the Banteay Srei, Bayon and the ever-famous Lara Croft temple, Ta Prohm. Most of the temples are already covered in the entrance fee so get your gear on and have fun exploring.
Tonle Sap – After a long day of endless temple hunting, you may head to the Tonle Sap Lake where you will see large floating house communities living on houses built on stilts above the waters. The villages have everything from schools, hospitals and even soccer fields, all above water.
Stone Carving Workshop – If you have been starstruck by the beauty of the stone carvings from all the temples you have visited, why not try your hands on your own stone carving. This will give you more understanding and appreciation of the art that covers the temples. There are man workshops all over Siam Reap town. It will be easy for you to spot one.