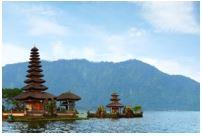 The capital city of the Netherlands – Amsterdam is one of the most photographed cities for its astonishing beauty. Thanks to more than 160 canals that connected one neighborhood to the other making this city stunningly inimitable. A home for many historical museums, like The Rijksmuseum, The Van Gogh Museum and Anne Frank Museum, making Amsterdam is one of the top destinations of art enthusiasts.
Best time to fly from Cebu to Amsterdam
Amsterdam has a mild climate, thus making it suitable to be visited all year round. If you would like to go for a canal cruise and sightseeing at the tulip fields – visit in April till May or September till November. In contrast, June till August is the period where you will see an ocean of tourists hover around Amsterdam. As Amsterdam comes alive, the prices soar as well. Do yourself a favor by buying the airline tickets and booking the hotel ahead of time if you visit this city in any of those months. If you are looking for a trip with a smaller budget, you might want to come in winter. Although the weather is slightly less desirable, the prices are cheaper, and you can find a lot of great deals in that season.
Main airports available in Cebu and Amsterdam
Mactan – Cebu International Airport - The Mactan – Cebu International Airport is serving Cebu City and Central Visayas, in the Philippines. Situated in Lapu-Lapu City, Mactan Island; Mactan – Cebu International airport is the Philippines' second busiest airport. The airport is 14.6 kilometers away from the center of Cebu City. The airport is the hub of numerous airlines which are Air Juan, Cebgo, Cebu Pacific, Pan Pacific Airlines, PAL Express, Philippines Airlines, Philippines AirAsia and Royal Air Philippines. To go in and out of the airport is fairly easy, you can take a white taxi, yellow taxi public bus or a premium bus. The white taxi flag-down fare is around PHP 40 while the yellow taxi costs around PHP 70. At the airport, fast food restaurants, casual dining eateries, bars, cafés to cater to your needs before or after your flight. Mactan – Cebu International Airport also provides all sorts of stores: electronics and accessories, fashion, jewelry, confectionery, liquor, cosmetics, souvenir, and even convenience stores.
Amsterdam Airport Schiphol - Amsterdam Airport Schiphol mainly serves Amsterdam, Netherlands. This airport is the airline hub for KLM, KLM Cityhopper, Martinair, Singapore Airlines Cargo, Transavia, and TUI fly the Netherlands. This Europe's third busiest airport is situated nine kilometers from central Amsterdam. Amsterdam Airport Schiphol offers a reliable mode of transportation that suits any range of budget. You can either take the train, bus, shuttle bus or taxi. For taxi, the fare is around PHP 2270 while the train ticket costs you around PHP 216. At the airport, there is a wide range of eateries, coffee shops and bars for you to drop by. For Amsterdam Airport Schiphol is an international airport, it provides many kinds of stores within the terminals or at the plaza.
Climate pattern in Cebu and Amsterdam
Amsterdam has an oceanic climate which makes its temperature in winters and summers are slightly temperate. However, Amsterdam's strategic location is closed by the waters, hence the average in winter is about 3.7 degree Celsius. Summers in Amsterdam are hot and humid with the temperature around 22.1 to 30 degrees Celsius. Whichever season you come to visit, make sure you pack your clothing accordingly. Rainy days are common in Amsterdam, especially in between October till March. If you happen to visit Amsterdam in one of those months, plan less outdoor activities just in case of rain.
Highlights in Amsterdam
The Rijksmuseum – One of the top attractions in Amsterdam, The Rijksmuseum has one of the prominent artworks of artist Rembrandt – the Night Watch. The museum offers the selected few Dutch arts and the history of the Middle Ages onwards. Rijksmuseum also takes into the next level by holding an exhibition that exhibits more than 400 Dutch Masters' artworks. On top of that, Rijksmuseum not only present western art but also the Asian Art such as the great Guanyin rare statue, the bodhisattva Manjushri, etc.
The Van Gogh Museum – The largest collection of the great artist Van Gogh nestled here, in The Van Gogh Museum. The artworks predominantly donated by his brother, Theo that amounted to more than 200 paintings, roughly 500 sketching and 700 letters written by Van Gogh. Some of his best artworks are presented here such as Vase with Sunflowers and The Potato Eaters. If you are an avid art enthusiast, this place is a must-visit!
The Jordaan – The most famous neighborhood in Amsterdam for its unique-looking houses, fine-dining restaurants, and lively markets. Famously known as the Venice of the North. You can locate various famous places here such as the Anne Frank Museum and even a floating museum called the Woonboots Museum. You can explore this beautiful neighborhood through the street or canals.