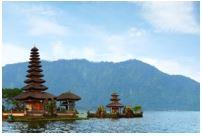 Banda Aceh has recovered tremendously and comes a long way since the devastating event of Tsunami in 2004. Today, the city has been rebuilt and Acehnese has continued with their daily schedules as normal. Banda Aceh is a relaxed and charming city with a sad history, although it is one of the lesser-visited cities in Indonesia as tourists often skip Banda Aceh and head straight for Pulau Weh from the airport – the city has quite a lot of attractions and landmarks to offer. Besides the attractions and the welcoming locals, Banda Aceh also has a range of fantastic local foods and coffee that you should try. Do keep in mind however, Banda Aceh is the only place in Indonesia that is compliant to the Syariah Law. Tourists are highly encouraged to dress conservatively and drinking alcohol in public places is not allowed.
Best time to fly from Cebu to Banda Aceh
Blessed with pleasant weather all year round, the best time to visit Banda Aceh would be any time of the year. There are no particular months that are recommended best for visiting, however, tourists might want to avoid flying to Banda Aceh during the Ramadan month which is the Muslim's fasting month. Since Banda Aceh is dominated by Muslim locals, many of the local businesses and eateries would be closed during the day, therefore, it may not be strategic to visit during these periods.
Main airports available in Cebu and Banda Aceh
Mactan–Cebu International Airport - Located in Lapu-Lapu City on Mactan Island which is approximately 15 kilometers from Cebu City, the Mactan-Cebu International Airport is the second busiest international airport in the Philippines in terms of passenger traffic. The airport serves the Central Visayas region with regular flight routes to countries all over the Asia continent. The airport terminal also plays home to airline providers such as Cebu Pacific, Pan Pacific Airlines and Royal Air Philippines.
Sultan Iskandar Muda International Airport - The major airport serving Banda Aceh is known as Sultan Iskandar Muda Airport. Located 13.5 kilometers away from the main city of Banda Aceh, airline providers that operate daily flight routes from the airport include Garuda Indonesia, Lion Air, Sriwijaya Air, AirAsia and Malaysia Airlines. Aside from being an airport terminal, the Sultan Iskandar Muda Airport was also built to be used as a place of refuge in case of natural disasters such as tsunami.
Climate pattern in Cebu and Banda Aceh
Bandar Aceh likes other cities in Indonesia experience a tropical rainforest climate thus showing little variations of temperature. Generally, the city is blessed with warm, humid weather all year round however, the hottest months are May, June, and July. Since Banda Aceh is a city that experiences a tropical rainforest climate, you can expect some occasional showers too even during its driest months.
Highlights in Banda Aceh
Mesjid Raya Baiturrahman – Located at the heart of Banda Aceh, Mesjid Raya Baiturrahman or commonly referred to as Mesjid Raya is one of Banda Aceh's main and proudest attraction. The mosque was first built in the 12th century and then rebuilt by the Dutch military government in the 19th century after the mosque caught fire several times during a Dutch attack. Standing upon the elegant green landscape, the unique architecture is what makes this mosque Banda Aceh's beloved landmark, pay attention to the five black colored domes and white four minarets. The mosque can be visited outside of prayer time and non-Muslims are permitted to enter as long as you dress conservatively.
Tsunami Museum – Banda Aceh has recovered and come a long way since the devastating Tsunami of 2004. Over 170,000 people in Aceh lost their lives in natural disasters. Today, the Tsunami Museum in Banda Aceh plays a role as a monument and an education center dedicated to those who lost their loved ones in the 2004 tragedy. The exterior architecture of the museum itself is quite impressive, and when you step inside the museum exhibits heart-moving rolling footage of the Tsunami and also its aftermath. Something that cannot be missed while visiting this museum is walking through the waterfall sections. This is where you will walk through dark corridors, with walls that drip with water which aims to mimic how the towering waves would have felt. As you move along you will be able to hear the sound of rushing waves all around you. It is a powerful and very moving experience and is also one of Aceh's most famous attractions.
Pasar Malam Rek – If you are keen on exploring some of Banda Aceh's local delicacies and viral street foods, this is the place you should be. Famous for a huge selection of night markets in different locations, Pasar Malam Rek on the intersection of Jalan Ahmad Yani and Jalan Khairil Anwar is regarded as the best among many other night markets that Banda Aceh has to offer. There is an endless array of stalls set up selling delicious local delicacies from fried snacks to noodle dishes, fried rice, satay and more – all these at a super budget-friendly price. The night market opens at 5 pm and ends at 10 pm, so be sure to fit your schedule to this timing.