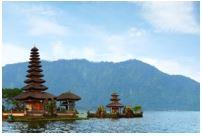 Hangzhou formerly called as Hangchow, is the capital and most crowded city of Zhejiang Province in East China. Hangzhou is categorised as a sub-provincial city and forms the key of the Hangzhou city area and ranked the top 4 largest in China. It located at the end of Hangzhou Bay, which splits Shanghai and Ningbo. Hangzhou grew to importance as the southern terminus of the Grand Canal and has been one of the most famous and prosperous metropolises in China for much of the last era. The city's West Lake, a UNESCO World Heritage locate immediately west of the city, is among its famous attractions.
Best time to fly from Cebu to Hangzhou
Best time to fly from Cebu to Hangzhou is from April until June and the month of September until end October which is two of the best times of year to visit Hangzhou. Both spring and autumn afford pleasant and cool temperatures throughout most of Hangzhou's popular cities. Travelling during these dates also means you'll avoid the main school holiday breaks around the world. The least time to fly from Cebu to Hangzhou is from July until August and the month of December until January. During July through August is when you'll find the highest number of tourists visiting Hangzhou. School is out and many people will be taking summer vacations here in Hangzhou. Not only the weather will be hot outside, but you'll also find that many hotels around the Hangzhou will be fully booked, and attractions will be crowded with camera pushing tourists.
Main airports available in Cebu to Hangzhou
Mactan–Cebu International Airport – The Mactan–Cebu International Airport is an international airport that connects the biggest city of Cebu with the other place located near the area of it. This airport also listed is the top 2 most crowded international airports in the Philippines. The airport is in Lapu-Lapu City on Mactan Island, a part of Metro Cebu. There are plenty of airlines that operate in this airport, for example, AirAsia Philippines, Cebu Pacific, Cebgo, PAL Express, and Philippine Airlines. This airport consists of two dissimilar types of terminals to ease the passengers. The Mactan–Cebu International Airport has lots of interesting shops and restaurants inside the airport so you can eat or shop while waiting for the plane to depart or arrive from here. To go out and in of the airport is accessible because the airport provides services such as there are many types of public transportation available in The Mactan–Cebu International Airport for everyone to use here daily.
Hangzhou Xiaoshan International Airport - Hangzhou Xiaoshan International Airport is the main airport serving Hangzhou, a major city in the Yangtze River Delta area and the main city of Zhejiang Area, China. The airport situated on the southern shore of Qiantang River in Xiaoshan District and is approximately 28 km (17 mi) east of downtown Hangzhou. Architecture firm Aedas planned Hangzhou Xiaoshan International Airport. Moreover, the airport has service to destinations throughout China destinations. International destinations are primary in the southeast Asia and east and points of Europe, Africa, and South Asia. The airport also serves as an attention city for China Eastern Airlines, Air China, Hainan Airlines, China Southern Airlines, and Xiamen Airlines. Many airlines operators provide flights from Cebu to Hangzhou Xiaoshan International Airport, which is Eva Air, Xiamen Air, Cathay, China Eastern Airlines, and Korean Air.
Climate pattern in Cebu to Hangzhou
Hangzhou's weather is Humid Subtropical with four typical seasons, characterised by very hot, long, humid summers and short, cloudy, chilly, and dry winters (with occasional snow). The average annual temperature is 16.8°C (61.7°F), ranging from 4.5°C (39.7°F) in January to 29°C (83.1°F) in July. The city collects an average annual rainfall of 1,500 millimetres (57.1 in) and is affected by the Plum Rains of the Asian Monsoon in June. During late summer from August until end September, Hangzhou, along with other cities in Zhejiang area, suffer typhoon storms, but typhoons seldom strike it straight. Usually, they make landslide along the southern coast of Zhejiang and affect Hangzhou with stormy rains and extreme winds. During this period, you should bring an umbrella to protect you. Even if it does not rain, an umbrella is also an excellent prop for shooting, especially at the West Lake. On September until end of October feature good weather when clear skies and healthy air can be enjoyed almost every day. During Winter seasons, on the other hand, the city suffers heavy cold since most places are not equipped with heating systems. Yet, Hangzhou is still a tourist capital of China that many visitors come into the city, their numbers increase rapidly during holidays and weekends.
Highlights attractions in Hangzhou
West Lake - West Lake is a lake situated in Hangzhou, China. It is split into five sections by three causeways. There are many pagodas, temples, gardens, and artificial islands within the lake. West Lake has many influenced painters and poets throughout Chinese history for its historic relics and natural beauty, and it has also been among the most significant sources of inspiration for Chinese garden designers.
Xixi National Wetland Park - Xixi National Wetland Park is a countrywide wetland park that situated in China, placed at the west part of Hangzhou, Zhejiang province, a total of 1,151 hectares (2,800 acres). The park is densely crisscrossed with six main thrilling watercourses, among which are scattered various lake, ponds, and swamps. Come here and see for yourself.
Leifeng Pagoda - Leifeng Pagoda is a 5-story tall tower with eight sides, situated on Sunset Hill south of the West Lake in Hangzhou, China. Formerly constructed in the year AD 975, it collapsed in late 1924 but was reconstructed in early 2002. Since then, it has become one of a popular tourist attraction in Hangzhou.