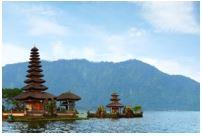 Pleiku is a town in central Vietnam, in the mountainous region of the country. It is Gia Lai's capitalcity. In the past times, it was populated primarily by ethnic groups of Bahnar and Jarai, also known as Montagnards or Degar. Currently, it is mostly populated by ethnic groups from Kinh. This town is covered with261 sq km area of the Pleiku district. It is also the centre of the Pleiku region.This district had 186,763 inhabitants in 2003.
Best time to fly from Cebu to Pleiku
Pleiku's peak and busiest times are in August, followed by July and November. Hotel prices, as well as flight tickets, will be higher than any other month. However, if you book a flight or accommodation ticket earlier, you can still get great deals. The lesser month for travellers is February. You can get cheap airline tickets and hotels if you visit Pleiku that month.
Main airports available in Cebu and Pleiku
Mactan-Cebu International Airport – this airport is an airport that serves the Cebu area. It is in the Central Visayas region. This airport is the second busiest airport in the Philippines after Ninoy Aquino International Airport. This airport is in Lapu-Lapu City on the Island of Mactan, a part of Metro Cebu. The Mactan-Cebu International Airport Authority managed the airport. This airport is known as the first international resort airport in the world. This airport is also a hub for Cebu Pacific and Pan Pacific Airlines. With an area of 797 hectares, this airport has a single runway with the length of 3,300 m.
Pleiku Airport - is a regional airport located near Pleiku town in Gia Lai district, Southern Vietnam. Pleiku Airport was a not well-built airport when the Vietnam Air Force built it in December 1962. The Pleiku Airport was used as the Air Base 62. Pleiku Airport was expanded and developed further during the Vietnam War and became the main airbase for The Republic of Vietnam Air Force and the United States Air Force. After 1975, this Pleiku Airport has developed into a public airport. Several airlines fly from and to Pleiku Airport such as Bamboo Airways, Jetstar Pacific Airlines, VietJet Air, Vietnam Airlines and VASCO. Bamboo Airways provides flights from Pleiku Airport to Hanoi while Jetstar Pacific Airlines provides flights from Pleiku Airport to Da Nang, Hanoi and Ho Chi Minh City. Vietnam Airlines also provides flights from Pleiku Airport to Hanoi and Ho Chi Minh City while VASCO provides flights to Da Nang. This Pleiku Airport has a 2,400 m runaway.
Climate pattern in Cebu and Pleiku
The climate in Pleiku is hot and humid. The hottest months in Pleiku are in April, May and June while the hottest month is in April where the temperature can be as high as 29.8 °C during day time while the temperature at night is around 21.3 °C.
Highlights in Pleiku
Minh Thanh Pagoda – it is a pagoda located in Pleiku. You can visit this pagoda while you are in Pleiku. It is a place of worship for Buddhist in Pleiku. Be sure to visit this pagoda to see its magnificent architecture.
Sea Lake – if you are looking for a place to relax, you can visit this Sea Lake located in Pleiku. You can stroll along the lake to relax and chill. This lake is located about 6 km north of Pleiku. You can bring your family or loved ones here.
Dong Xanh Cultural Park – you can also visit this park while you are in Pleiku to see its beauty. You can also stroll along the park.